Sidemen area is between the valleys of central east Bali, with Mount Agung always visible in the distance. The main village and the surrounding territory, which includes Selat. This is a stunning region of Bali with beautiful green rice terraces, natural pools, waterfalls, and gorgeous temples.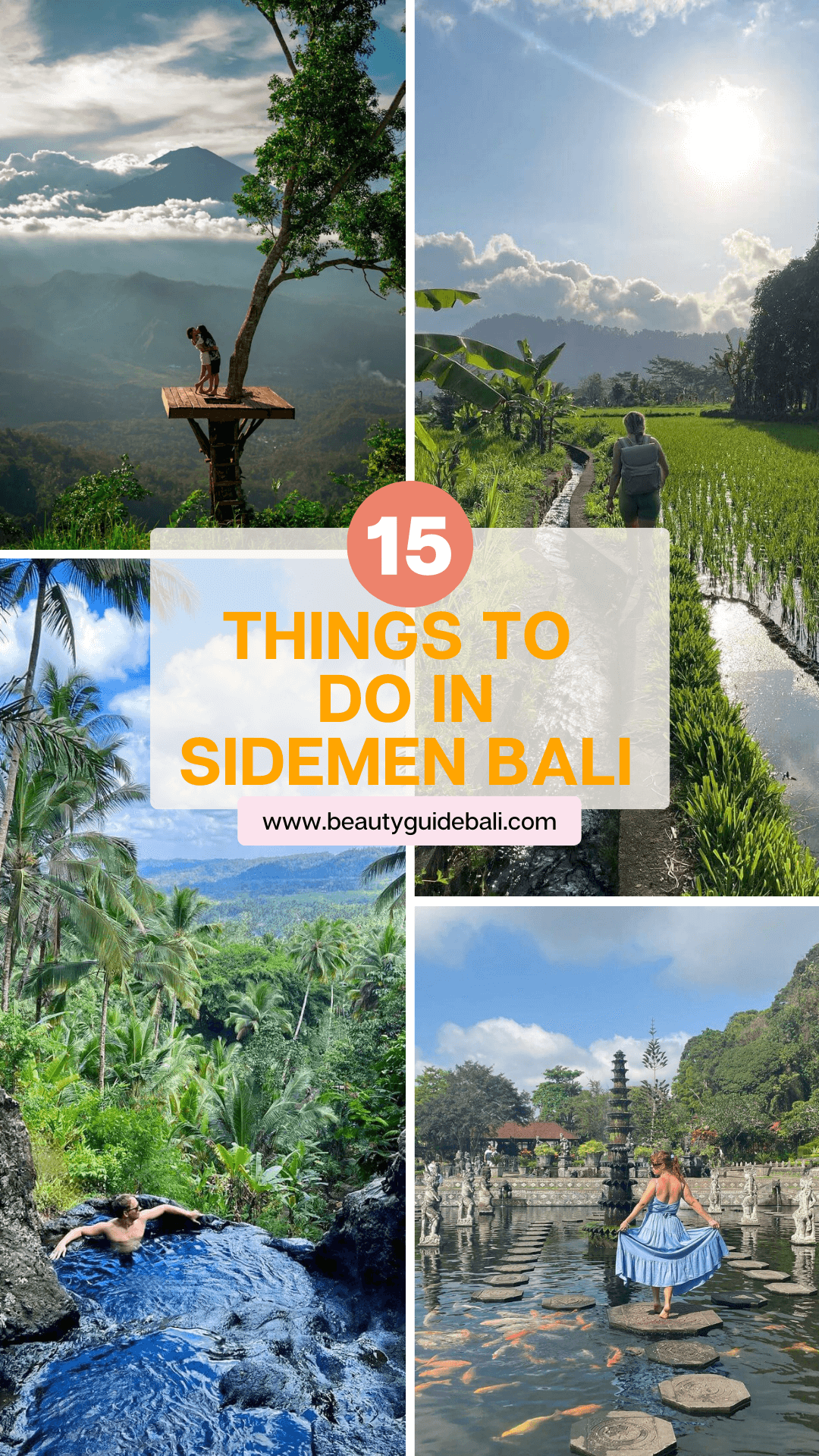 Spend a few days in this unique location, relaxing in bamboo huts and exploring the beautiful forest valleys by foot or scooter. Bathe in rivers and hidden pools, shop for fruit at the early morning market, and explore isolated communities with friendly locals. Unlike many other parts of Bali islands, it has remained relatively unspoiled by tourism. However, it is gradually gaining renown for its outstanding natural beauty and casual, welcoming atmosphere. The fantastic scenery deserves to be appreciated slowly, so take your time and settle into the quiet rhythm of country life here.
With all that said, in this blog post, we'll share the top activities in Sidemen and learn why you should include them in your Bali bucket list.
Is Sidemen worth visiting?
Absolutely! Most areas in Bali are swamped with tourists and pushy locals continually trying to sell you something. Images of temples, rice terraces, and beaches frequently appear when you search "Bali" on Google. Unfortunately, many of these images fail to represent the reality of Bali. Still, there's a reason Sidemen is still referred to as a "village" - it is a small town with many more residents than tourists compared to many other locations in Bali.
Sidemen is a tranquil place in Bali, and with its serene nature offering, you can almost sense the spiritual vibe. This is a hidden gem in Bali that not all tourists get to visit due to the distance of this village, but it's still unique to experience in Bali.
You should include Sidemen on your Bali itinerary if you want to see the genuine side of Bali. Sidemen will captivate you with its stunning surroundings, laid-back vibe, and local charm.
How to Get to Sidemen Village Bali?
As always, the easiest way is by car. If you are arriving straight from Bali's airport, Ngurah Rai Airport, it will take approximately 1.5-2 hours, depending on traffic. Your hotel can help you arrange transportation. It takes about an hour and a half from Ubud to Sidemen by car. You can also hire a motorbike; however, keep in mind the road conditions in Bali aren't always that good.
Sidemen is only about 50 kilometers away from Denpasar Airport. However, expect the trip from the airport to Sidemen to take at least 2 hours – especially during the day! Bali has many traffic jams, and that's just the way it is. On average, if you leave before sunrise, you arrive in Sidemen in less than 2 hours. Here's an estimated time of travel to Sidemen from other areas in Bali.
From Denpasar to Sidemen is 1.5–2 hours drive to Sidemen

From Canggu to Sidemen is 1.5–2 hours drive to Sidemen

From Nusa Dua to Sidemen is 1.5–2 hours drive to Sidemen

From Seminyak to Sidemen is 1.5–2 hours drive to Sidemen

From Ubud to Sidemen is 1-1.5 hours drive to Sidemen

From Uluwatu to Sidemen is 1.5–2 hours drive to Sidemen
BGB Tip: Ask your accommodation in Sidemen for pick-up at the airport. That way, you don't have to go through the taxi hassle when arriving in Bali. There is no public transportation as most locals travel on their scooters; even booking a Grab and Gojek is challenging here. So, you must plan your transfer to and from Sidemen village. You can arrange a private car, or you want to drive your scooter or car.
Things to do in Sidemen Bali
Here are the maps of the activities you can do in Sidemen Bali. Save this for your trip.
Stay in Bamboo Tree House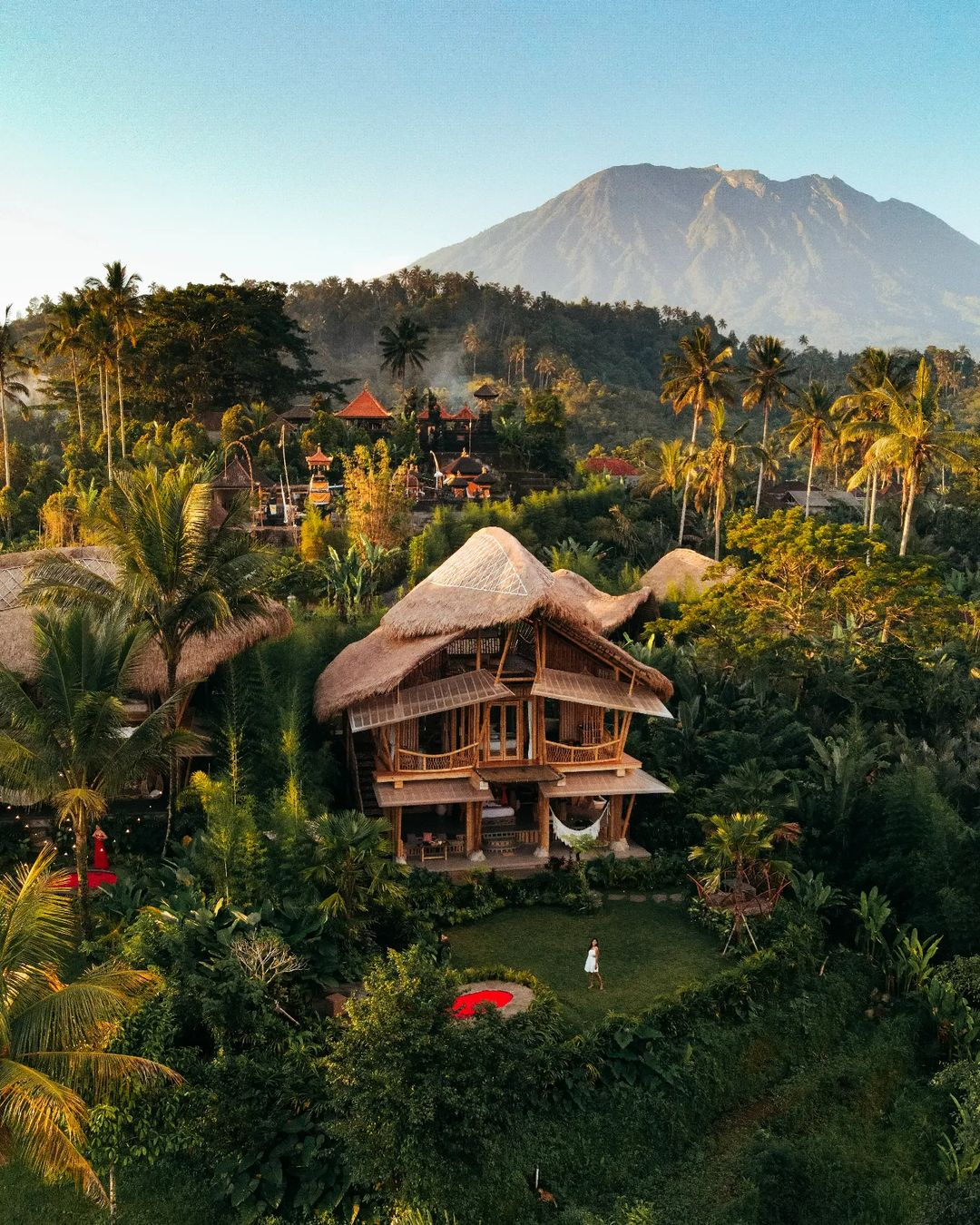 Sidemen became famous for the bamboo houses that appeared a few years back. You can stay in these wooden houses for a few days and enjoy the amazing views of the rice fields. The homes usually have big or open windows, offering clear views of the nearby scenery. Camaya and Veluvana are more luxurious options. But you can spend more on housing here as everything else is cheap.
Telaga Waja River Rafting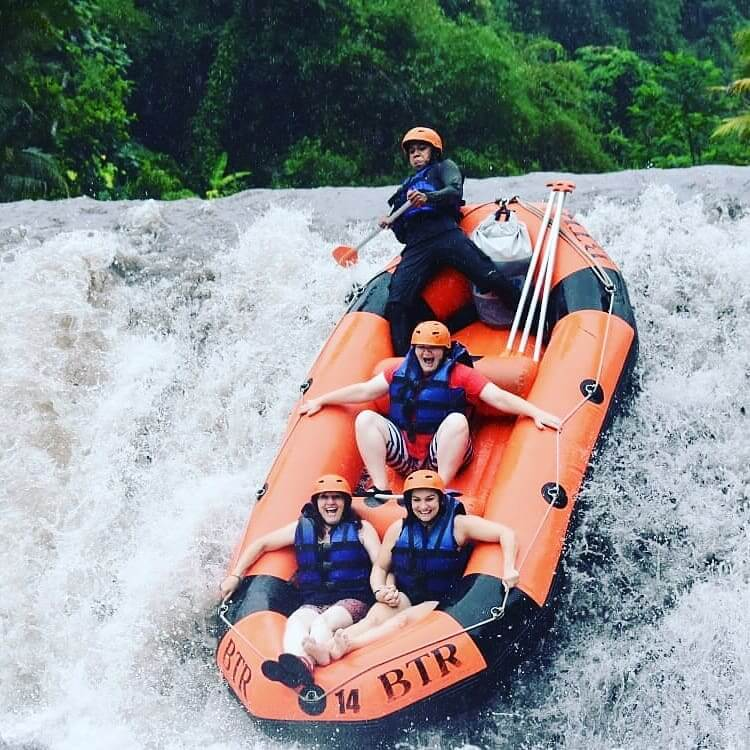 If you want to experience adventure, try rafting near Mount Agung on the Telaga Waja River. You'll float through the jungle and rice fields, passing the Telaga Waja Waterfall. Spend your morning exploring this large area, climbing the stone steps for amazing views of the sea and mountains. The backdrop of Mount Agung is breathtaking. The site was damaged in the 1963 volcano eruption but has since been restored. It's best to visit in the morning when it's calmer and perfect for a cold plunge. You can also bring your breakfast here or snacks while relaxing in the beautiful views of the Sidemen.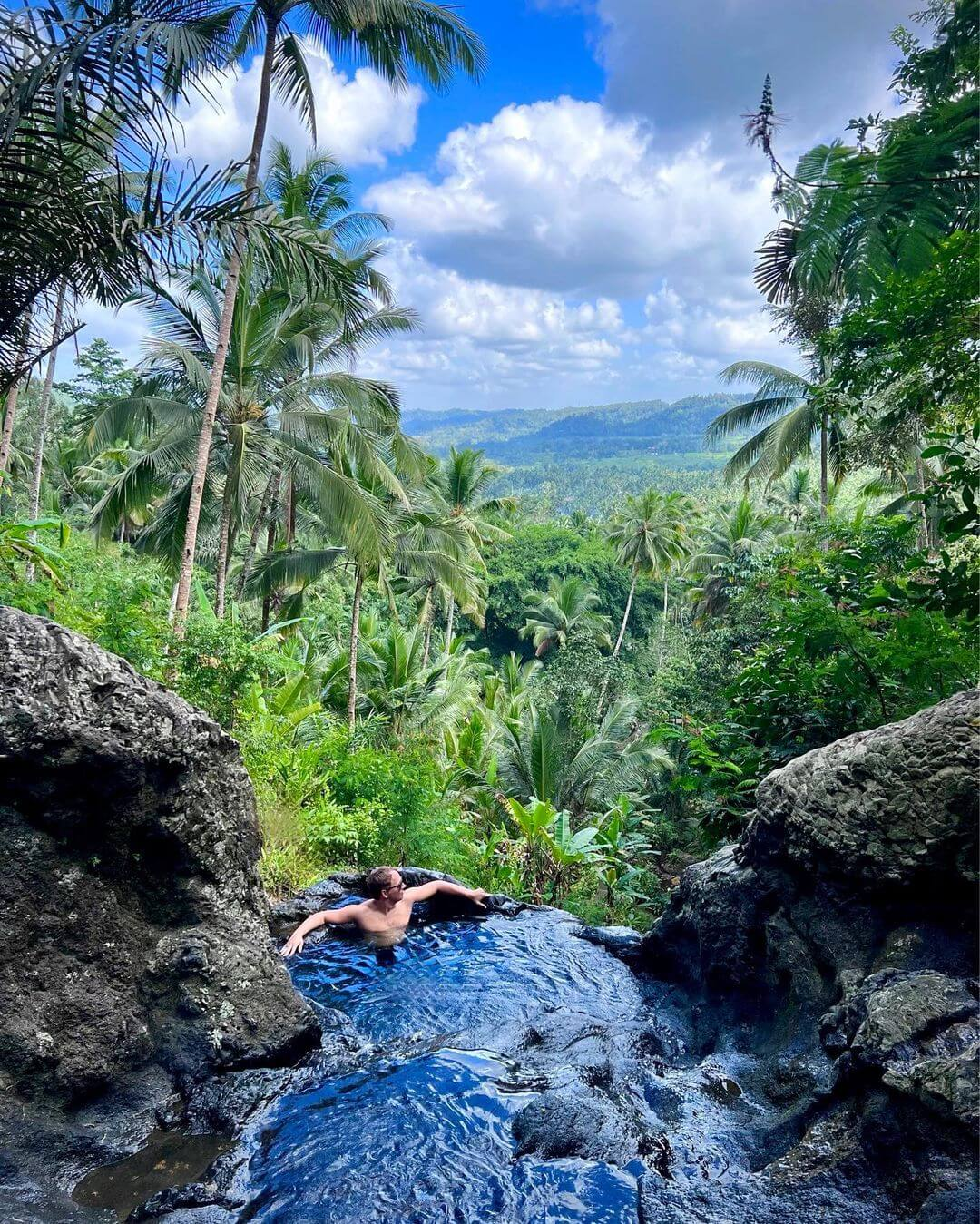 Gembleng Waterfall is a beautiful swimming spot in the middle of a jungle. It's only a 20-minute drive from Sidemen village, passing through lovely farmland. The waterfall has a small infinity pool that offers a fantastic view. Despite being high above the jungle, it's less than a 10-minute walk up a well-kept staircase. Gembleng Falls is a sacred place used for a traditional Balinese cleansing ceremony called Melukat. Sometimes, it's closed for religious traditions, and locals often use it for bathing. Therefore, visitors should be respectful, especially when Balinese during the ceremonies.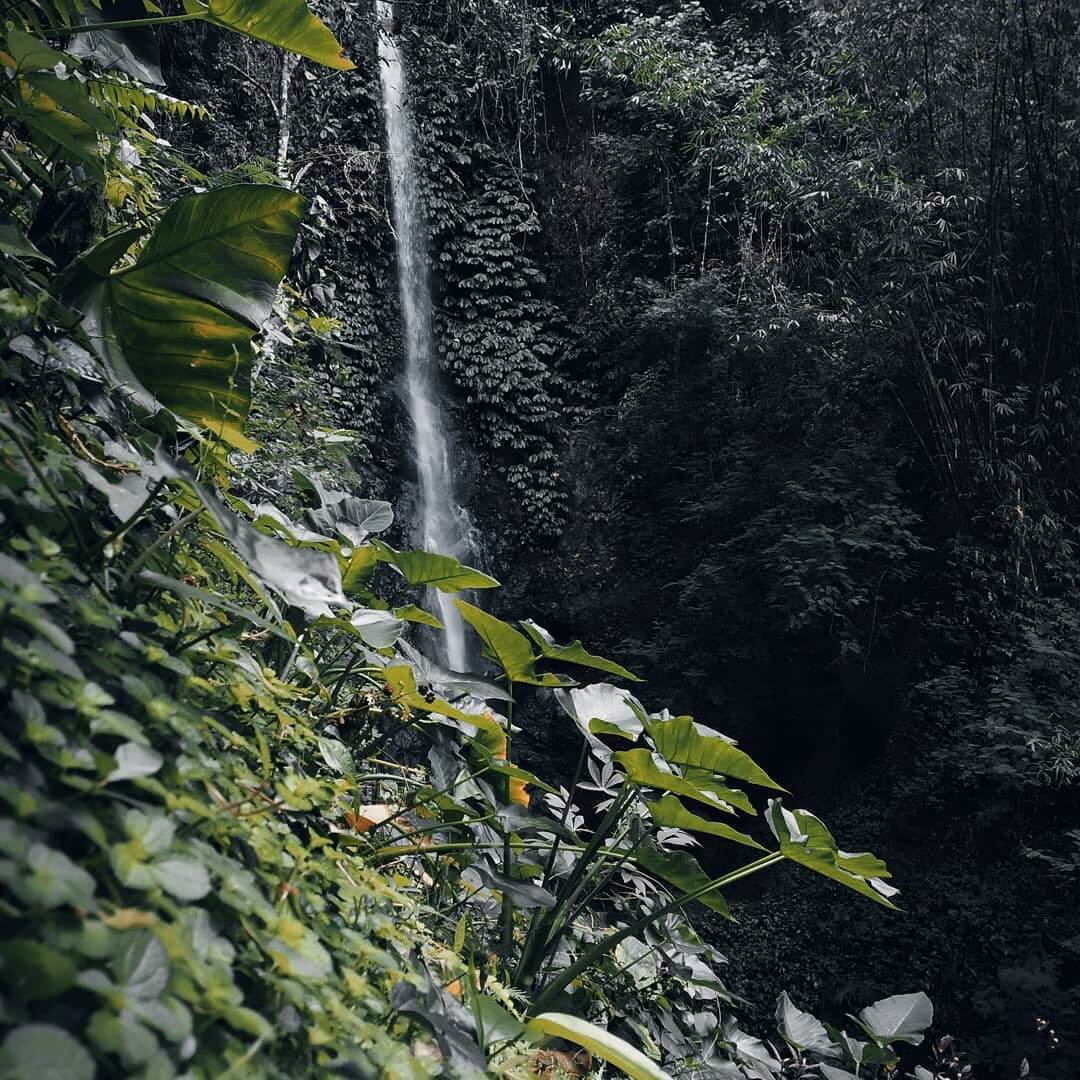 This tall waterfall is in the jungle, high in the mountains, offering fantastic views. Jagasatru Waterfall is a tough climb, but the views are worth it. The waterfall is also a sacred site with a natural pool that locals use for bathing. There's also a beautiful golden Hindu statue of Brahma. You'll need to navigate a tricky, winding road to get there. It can be slippery when wet, so if you're not confident driving, you should avoid it or hire a car to bring you there. The three-hour route is another way to see the area and offers excellent views. Check the weather before you go because the river's depth can change depending on the weather.
Entrance Fee: Donation-based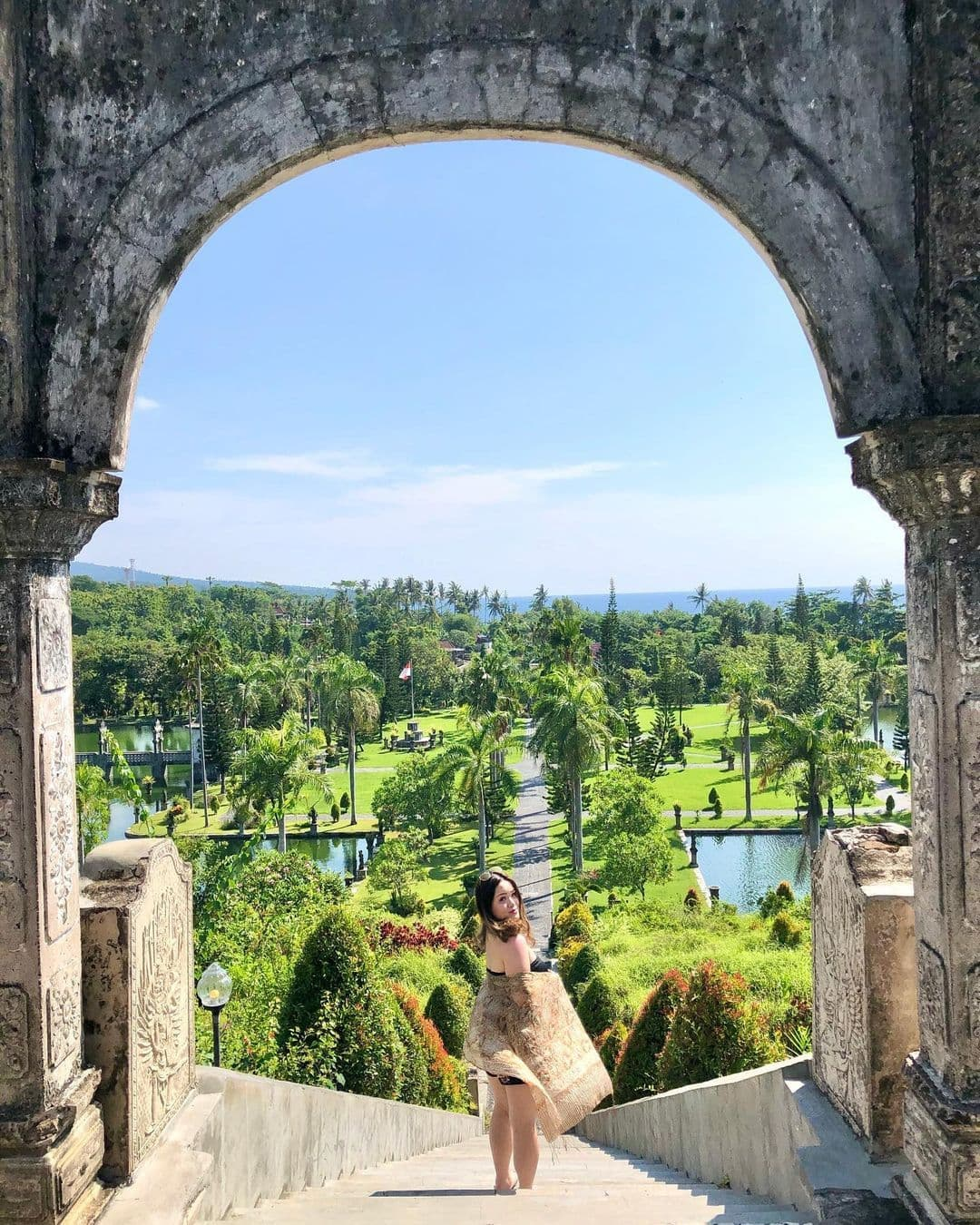 This old palace on Bali's East Coast has lovely gardens, ponds, and buildings on the water. Constructed in 1909, this attractive place is rich in history and culture. It showcases a mix of Balinese, Chinese, and European architecture.
Tirta Gangga Water Temple
Tirta Gangga, meaning 'blessed water of the Ganges', is a holy place with lovely pools, fountains, and water gardens. Tirta Gangga Water Temple is a 45-minute drive from Sidemen; it was once a royal palace built by the King of Karangasem in 1946. This multi-level complex features stunning sculptures and a sacred temple. You can enjoy the serenity while learning the culture in this water temple place. The best time to visit Tirta Gangga Water Temple is in the cool early morning or late afternoon. Enjoy a leisurely walk around the gardens and dip in the Water Temple. You can also visit Taman Ujung on the same trip.
Entrance Fee: IDR 60,000 or $5 USD
Tenganan village's architecture is beautiful, preserving Bali's traditional culture. Compared to other traditional villages in Bali, it's still a tourist spot but less crowded, and it is one of the oldest and most unique villages in Bali you can witness. The villagers, known as Bali Aga, follow strict rules about who can join their community - only those born in the village can live in their town, which makes the traditions preserved and passed on to the younger generations. You can learn from the local weavers in this village and explain their unique traditions. One such tradition is the Mekare-Kare ritual, held every June to honor the god of war. The town also boasts beautiful architecture.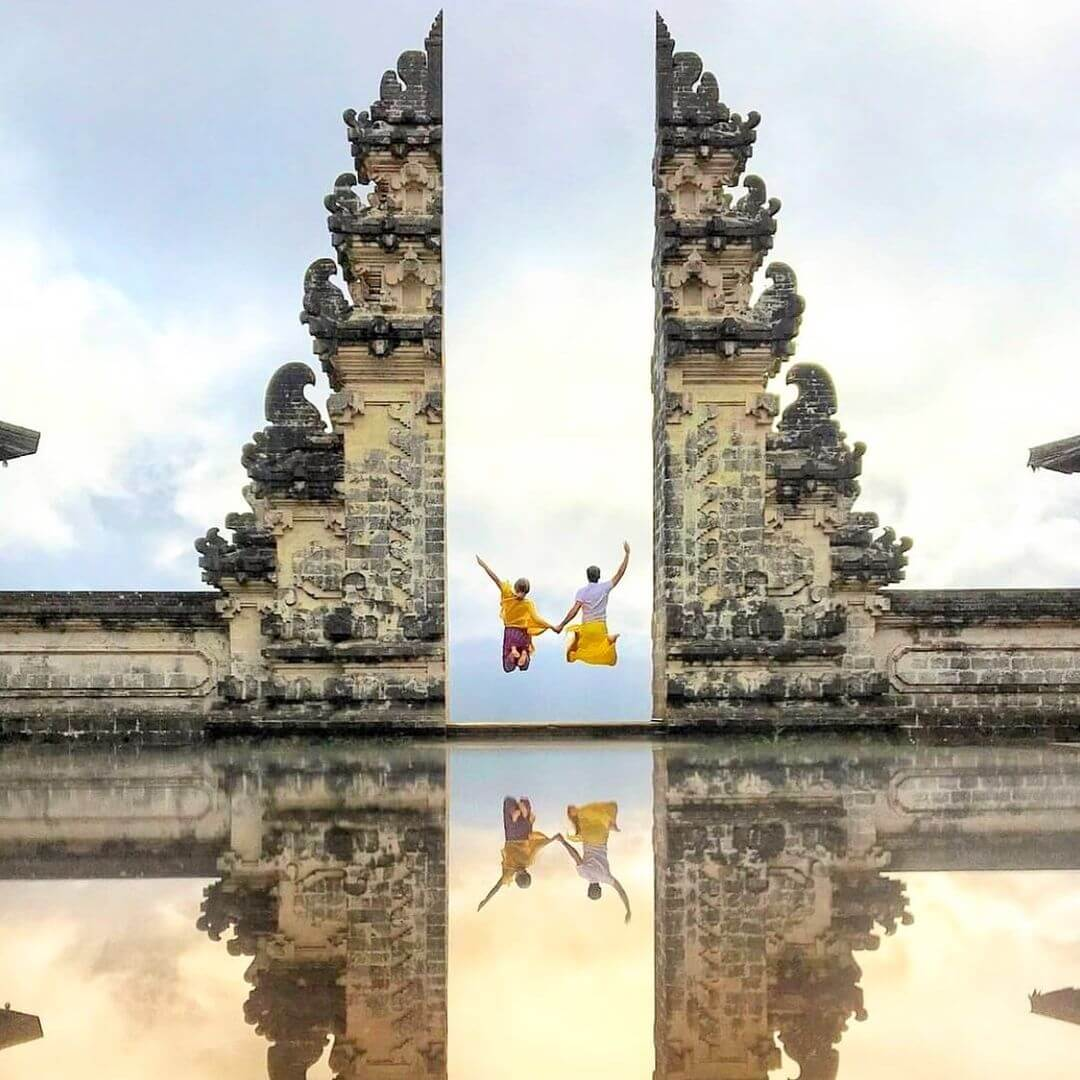 It's a half-hour car ride from Tirta Gangga to Lempuyang Temple. This temple is one of Bali's oldest and consists of seven temples. To reach the top of the temple, you'll have to climb 1,700 steps. But don't worry; the famous Gateway to Heaven photo spot is at one of the first temples, the Dragon Temple. The round-trip hike to the top temple takes about 3-4 hours and offers stunning views. You can visit Lempuyang Temple later in the day as it's usually less crowded, except for the gateway to heaven spot, which can get busy. If you stay at the wrong time, you could end up waiting in line for three hours only to see the temple gates surrounded by white clouds.
Pura Bukit Sangkan Gunung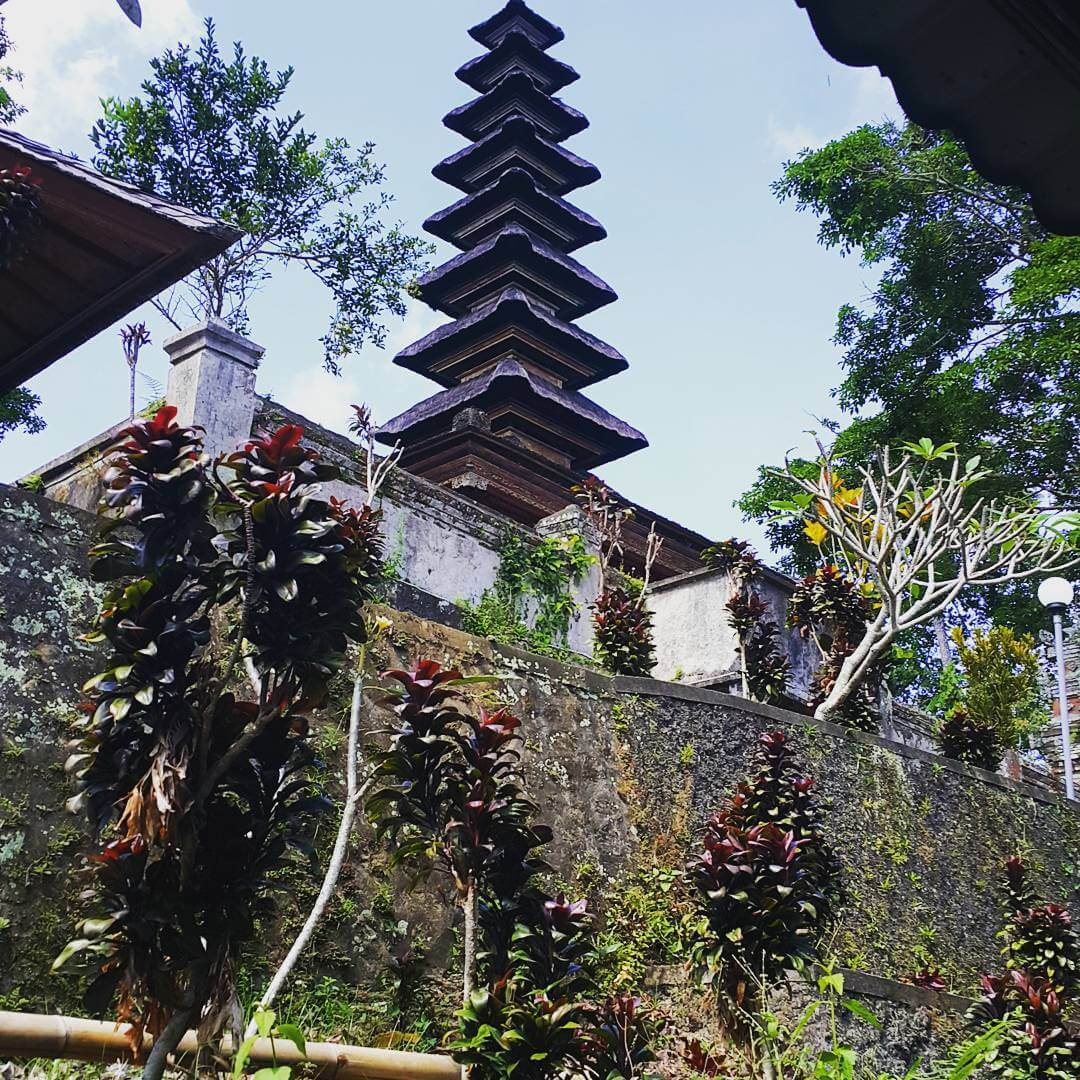 Get ready for a mini-workout by visiting Bukit Sang. The walk to the top is short, but the steep stairs and humid weather make it quite challenging. Beautiful trees surround the staircase, and you'll see many butterflies on your way up. The view at the top was partially blocked, but still lovely. The locals call it Bukit Temple, but its name is Pura Bukit Sangkan Gunung. It's located on the area's largest hill, making it challenging to reach by motorbike due to the steep and poorly maintained roads. But you won't have any issues if you're accustomed to Bali's steep roads.
Entrance Fee: IDR 20,000 or $2 USD
Traditional Weaving Workshops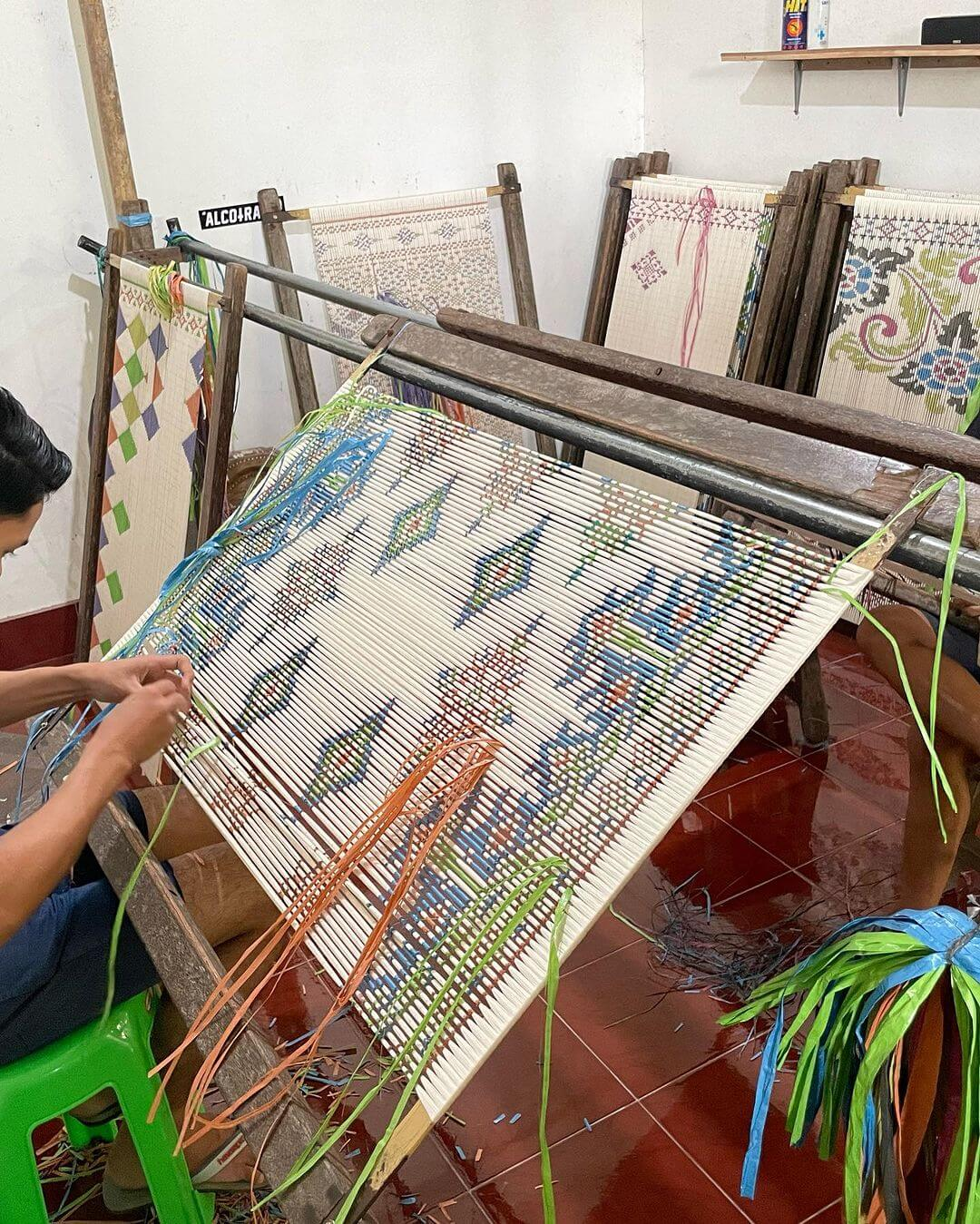 Bali has a long history of making textiles and ceremonial cloths, especially in Sidemen, home to some of the island's oldest weaving workshops. The Pelangi workshop is the most well-known. Here, you can see how the local Endek cloth, unique to Sidemen and once only used by Balinese nobility, is made. Watch the hand-looms create long strips of fabric dyed with vegetables, forming the distinctive geometric patterns of Endek. The best part is, you can buy these clothes to take home with you!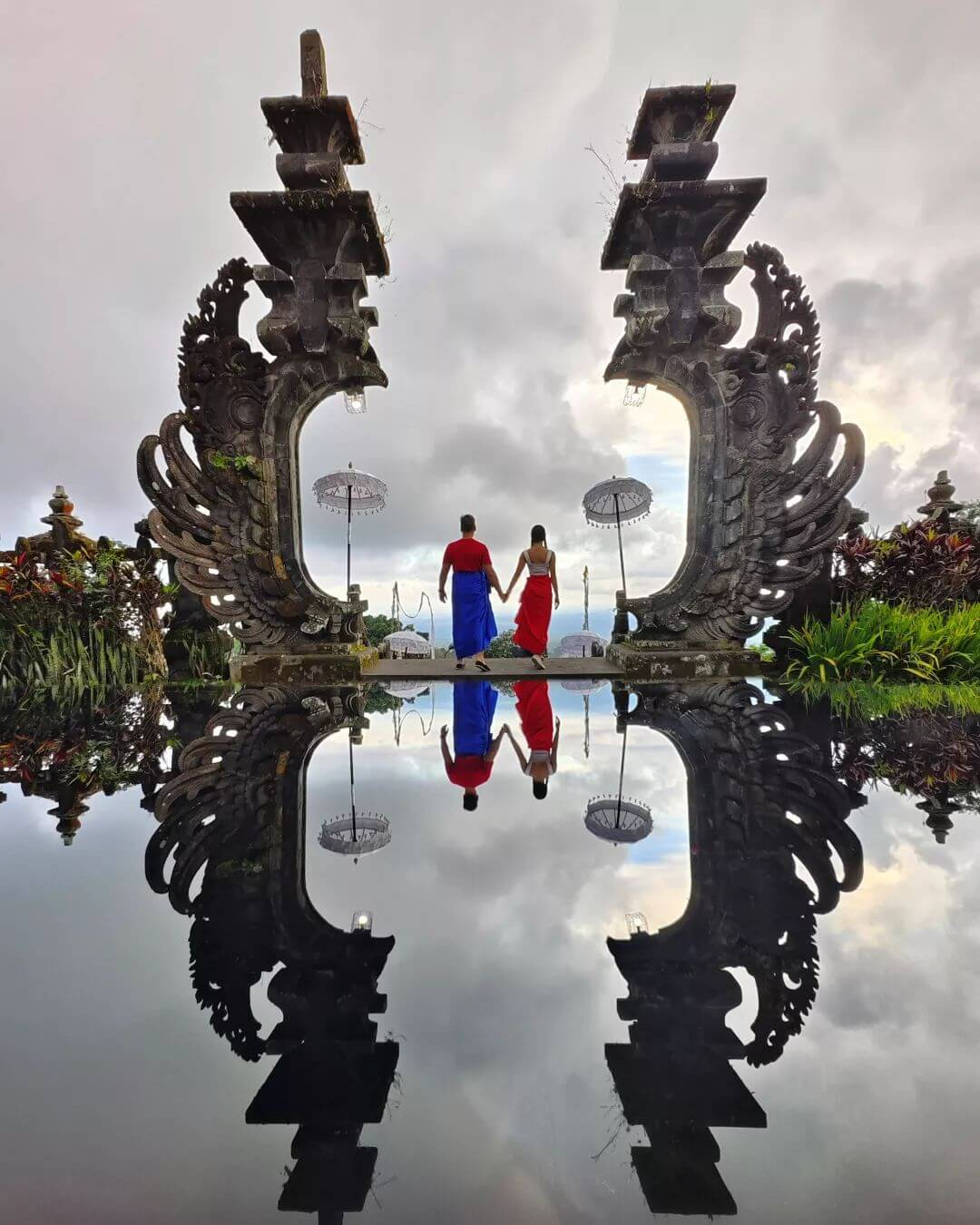 Besakih temple in Bali is a beautiful and sacred place with impressive temples and stone carvings. You'll get a sarong to cover yourself around the temple upon purchasing your ticket. You can park near the entrance if there's a spot available. Once inside, you can take the guided tour, part of your ticket, or explore independently. However, not all temples can be visited by tourists, so always check the signs before entering any gates.
Entrance Fee: IDR 60,000 or $5 USD
Walk around and explore the Rice Paddies of Sidemen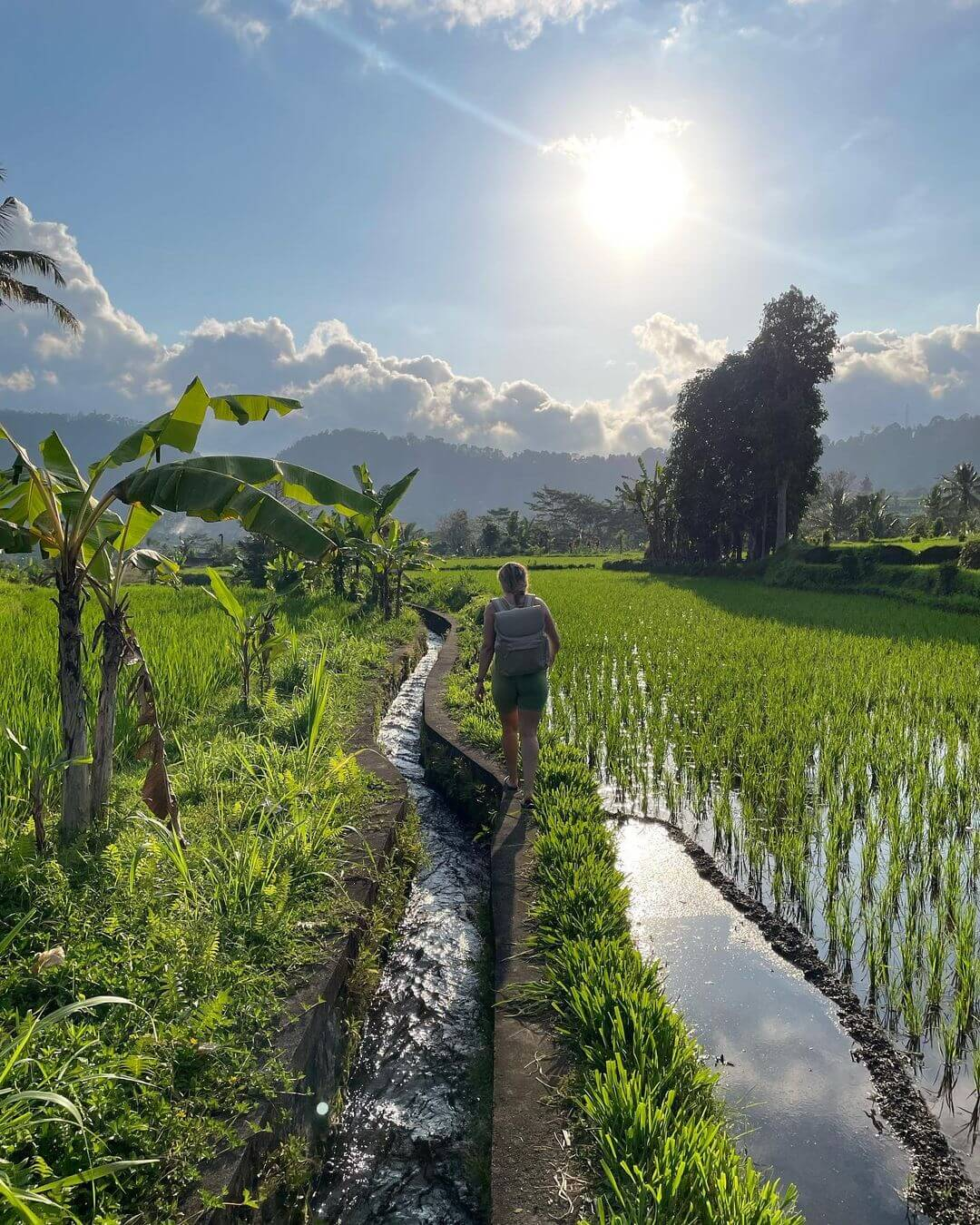 The area is filled with unique rice terraces; visiting them is a top activity in Sidemen! Enjoy cool mornings by walking through bright green and yellow fields, crossing peaceful rivers, watching cows near old wooden huts, and enjoying beautiful countryside views. The green valleys seem to go on forever, with the Mount Agung volcano providing a breathtaking backdrop. Unlike Jatiluwih, the Sidemen rice terraces are not a UNESCO World Heritage site. But we believe they should be! This gorgeous natural landscape is prettier than the Jatiluwih terraces and is a very calm place to relax and enjoy nature.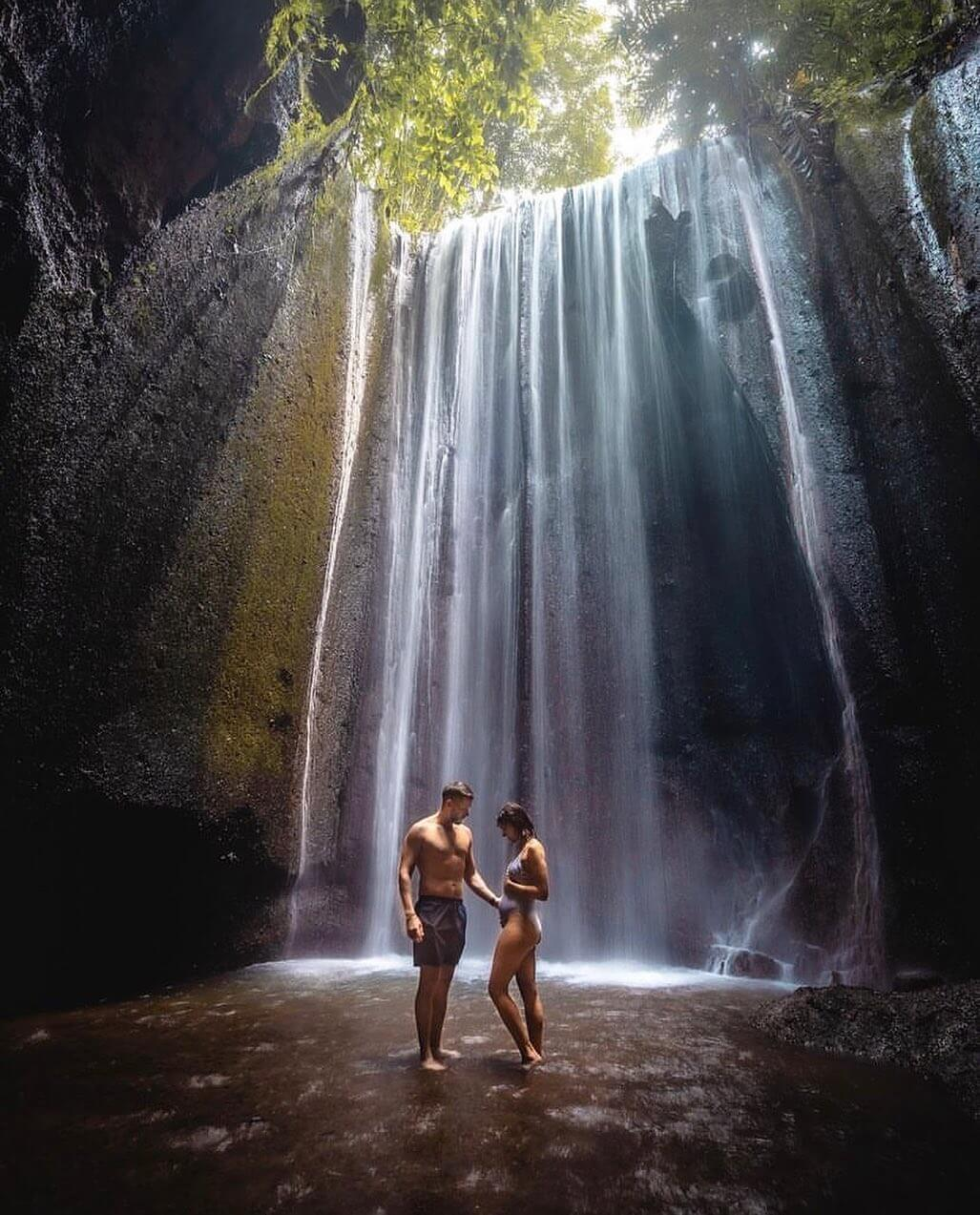 Experience the magic of Bali's most enchanting waterfall at Tukad Cepung. This waterfall is unique, with its water falling into a deep canyon with beautifully natural, swirling walls. The scene is further enhanced by the occasional appearance of mystical light rays, making it one of the island's most breathtaking views. To reach the waterfall, you must walk a scenic 550m path. Be sure to wear shoes you are okay with getting wet, as the trail leads you directly through the canyon. To fully enjoy Tukad Cepung, some planning is necessary. The light rays sometimes show up, and the place can get busy. This guide will provide all the information you need.
Climb the Tree House Viewpoints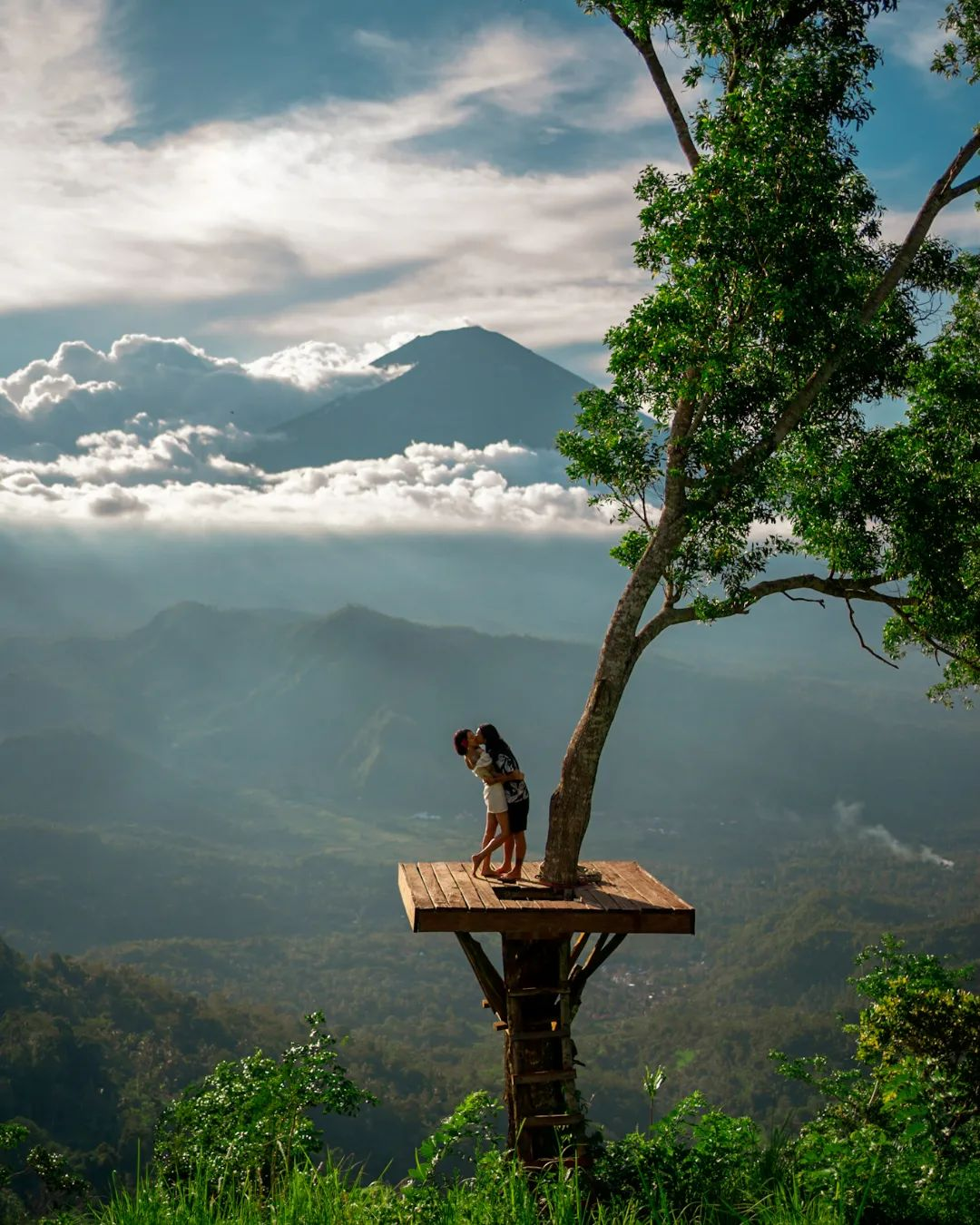 This place is from a storybook. It's a small treehouse platform above the jungle, overlooking the impressive Mount Agung. The view is stunning. Unfortunately, we didn't make it for sunrise, so the lighting wasn't great for pictures, but it was still amazing to see in person. It's best to go at sunset, but we saved that time for Pura Lempuyang. Next time we're in Bali, we'll visit this spot during the evening. The walk to the viewpoint at Lahangan Sweet is short and easy, but it does require climbing a small hill. Then, you climb a ladder to the platform, which is also easy unless you're afraid of heights or it's windy. This guide provides information on seeing Mount Agung and finding this spot. There's no need to rush to visit tourist spots - go with the flow. You can spend hours exploring and getting lost. Here are some beautiful viewpoints in the valley of Sidemen Bali you can visit:
Drink Coffee at the viewpoint in La Montagne Coffee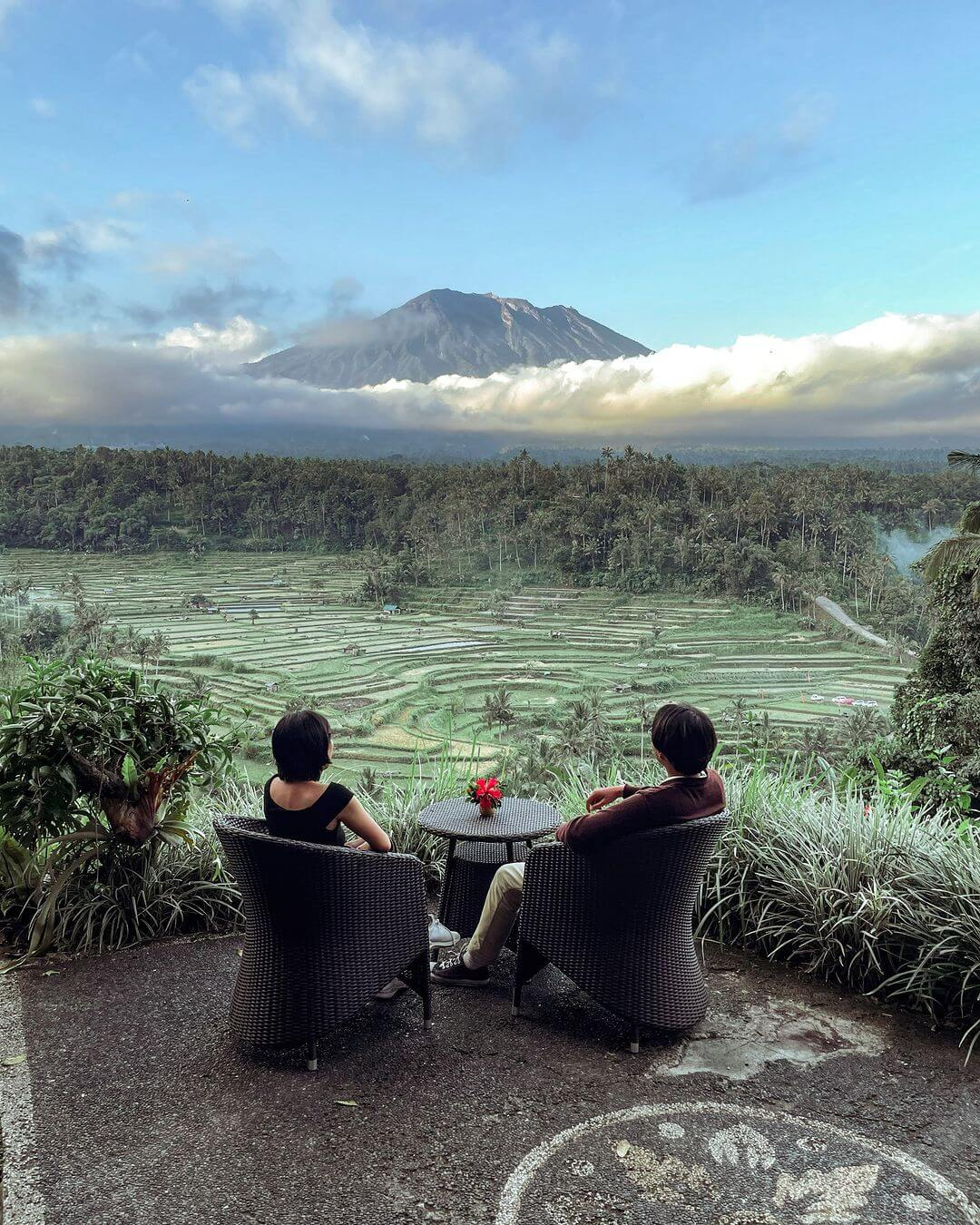 La Montagne Coffee offers a fantastic view, and you can see Mount Agung, green rice fields, and the forest in Sidemen. It's one of the prettiest sights in the area. You can quickly drive there and enjoy a coffee, and all the seats offer a good view, especially the one outside.
What to pack for the Sidemen Trip?
When packing for a Sidement tour, it's essential to consider the weather and activities you chose for your time. Here's our recommended list to pack for your trip to Sidemen
Dry bag

Comfortable clothes and rubber shoes

Towel

Raincoat

Swimwear

Mosquito repellant

Sunscreen, hat, and sunglasses

Camera

A new set of dry clothes

Cash (Limited ATMs around the island)

Snacks and drinks of your choice
Is it safe in Sidemen Bali?
Absolutely! You can do Sidemen for a day trip; however, the back and forth may take 2-4 hours, depending on the traffic. So we suggest spending at least a night in Sidement to experience this village's beauty fully.
Can you do a day trip to Sidemen Bali?
Absolutely! You can do Sidemen for a day trip; however, the back and forth may take 2-4 hours, depending on the traffic. So we suggest spending at least a night in Sidement to experience this village's beauty fully.
Is there Grab or Gejek around Sidement?
No, Grab or Gojek service is unavailable in the islands; you can arrange a car or scooter from your accommodation to drive you around Sidemen.
How to get around Sidemen?
You can get around the island of Sidemen by scooter/bike or car. Renting a scooter is cheaper and costs around 100,000 IDR or $ 9 USD per day. It's not advisable to drive around Sidemen, especially if you are a newbie driver, because the roads are steep or slippery, which can be challenging for new drivers.
If you think we missed any additional information, send us a message, and we would be happy to update this article.
🥥🌴🍍🌸Beauty Guide Bali Tips🥥🌴🍍🌸