Represented as Rp, the currency in Bali is the Indonesian Rupiah (IDR); as the dominant currency, all businesses are legally required to charge IDR for their services. However, you might occasionally see rates published in US dollars, especially in hotels and activities involving foreign investors. The final price in IDR is calculated using the current USD-IDR exchange rate.
Keep in mind that the exchange rate often changes due to currency trading. For example, 1 USD is approximately 15,000 IDR at the time of writing. However, this rate can fluctuate, so checking the most up-to-date exchange rate before traveling to Bali is essential.
The Indonesian Rupiah is the money used on the Bali island. The name Rupiah, or IDR, comes from India. It comes from the old Indian word for silver, rupyakam. The Rupiah was called the Dutch Indies Rupiah before the country freed itself from Holland.
Currency: Indonesian rupiah

Currency code: IDR

Central Bank: Bank of Indonesia

Currency symbol: Rp (rupiah)

Bank notes: Rp 2,000, Rp 5,000, Rp 10,000, Rp 20,000, Rp 50,000, Rp 100,000
Rupiah comes in paper bills and coins, though coins are used less often. In Bali, cash is still the most popular way to pay, especially in smaller markets and at local attractions.
Indonesia issues seven different types of banknotes, the most recent of which appeared in 2016. On one side of this set are images of traditional dance, and on the other are portraits of national heroes. The Rupiah is denominated in multiples of 1000, so you'll likely be dealing with multiples of 10,000 throughout your time in Bali.
Rp 1,000 - These are yellow

Rp 2,000 - These are grey

Rp 5,000 - These are brown

Rp 10,000 - These are purple

Rp 20,000 - These are green

Rp 50,000 - These are blue

Rp 100,000 - These are red
Here's an easy guide we use when we shop to convert in USD to compare prices in USD easily.
Rp 15,000 = $1 USD

Rp 50,000 - $4 USD

Rp 100,000 - $7 USD

Rp 150,000 - $10 USD

Rp 500,000 - $34 USD

Rp 1,000,000 - $67 USD
Now that you know the basics of currency in Bali, you might wonder about exchanging money. It is advisable to exchange a small amount of cash into Indonesian Rupiah before you arrive in Bali, as local warungs (small restaurants), markets, and taxis only accept cash payments in IDR. Once in Bali, you can get a better exchange rate if you wait to change your money at safe, well-known locations like:
Local Indonesian Banks

Licensed Money Exchange
Avoid street money exchangers advertising high exchange rates, as they may scam you. Stick to authorized money changers and compare their rates to get the best deal. Visit the Central Kuta Money Exchange site for the latest currency rates before your visit.
>>> Here's our complete guide on Exchanging Money in Bali.
Bank Rakyat is the biggest bank in Indonesia, but there are many other banks all over the country. Most Indonesian banks are open Monday through Friday from 8 a.m. to 3 p.m. Before you leave, you might want to ask your bank if they work with any banks in Indonesia. You might find that using their ATMs is free, and you don't have to pay processing fees.
The leading banks in Bali are:
Can I use my ATM card in Bali?
Definitely! ATMs can be found in public areas, shopping malls, and resorts. Due to the risk of card skimming, using ATMs in well-guarded locations or within resorts is recommended. Avoid using ATMs located in convenience stores like Minimarts or Circle K's. The maximum amount you can withdraw at most Bali ATMs is 3,000,000 IDR (around 200 USD).
Can I use Credit Cards in Bali?
Paying by card in Bali is pretty safe, and most bigger restaurants, resorts, and shopping stalls accept card payments. However, taxis, small local restaurants, beach bars, and market stalls only get cash. Be mindful of currency conversion fees if using your card overseas. Consider setting up a Wise account to transfer money into different currencies and avoid conversion fees altogether.
ATM and Banking Fees in Bali
Before leaving for Bali, check with your bank about any fees associated with withdrawing money internationally. Some banks charge ATM and international transaction fees when using debit or credit cards abroad. To avoid these fees, consider opening a free account with banks like Revolut or Monzo, which do not charge international transaction fees.
Another option is to use a travel card with a fixed exchange rate, but be aware that they might come with additional fees and challenges when converting leftover money back into your home currency.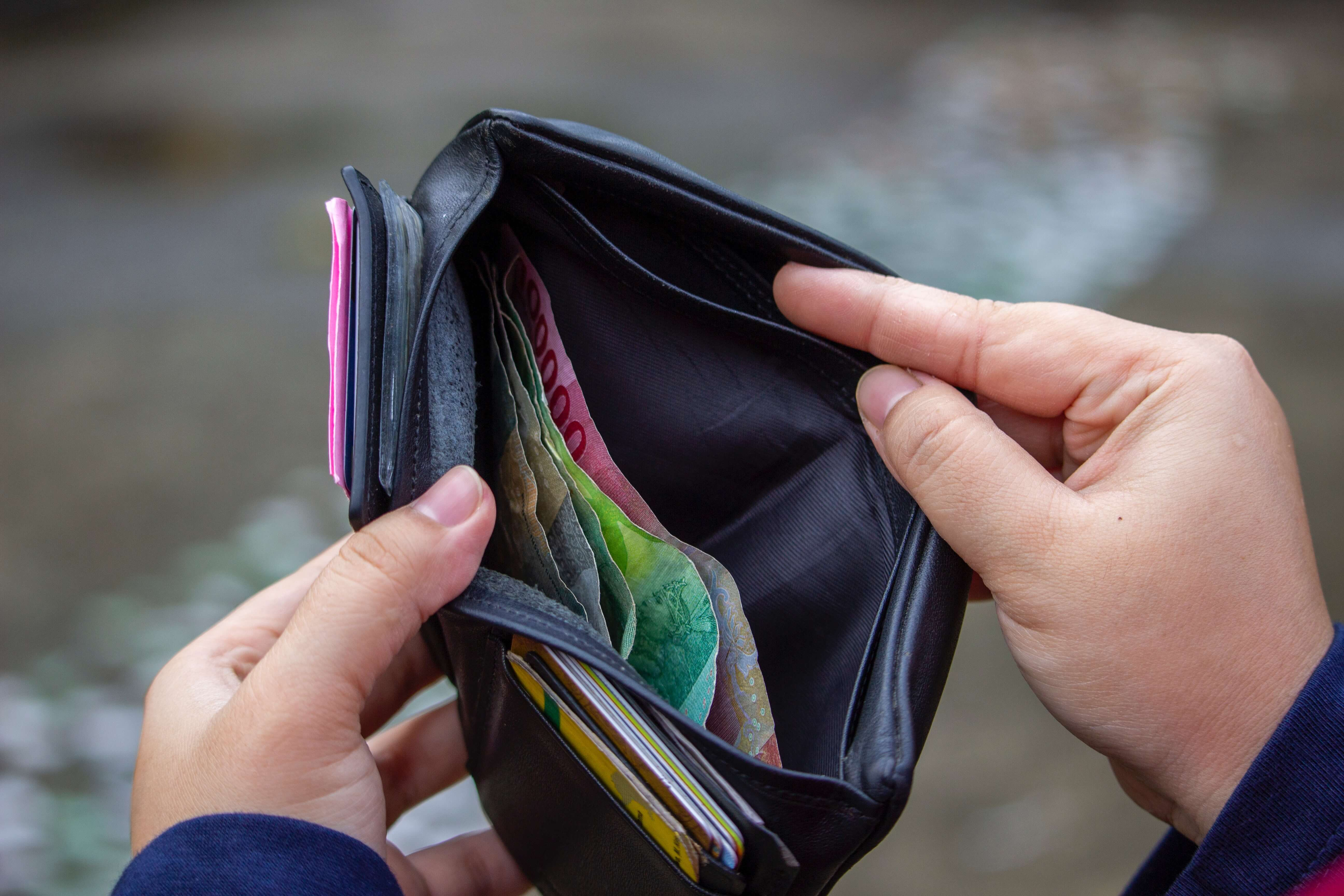 Budgeting for Your Bali Trip
Bali is generally cheaper than Western countries, making it a popular vacation destination. To help you plan your budget, here's an approximate price list for some common expenses:
Bottle of water: 7,000 IDR (~0.5 USD)

Bottle of beer from a supermarket: 22,000 IDR (~1.5 USD)

Meal in a local warung: 30,000 IDR (~2 USD)

Meal in a restaurant: 150,000 IDR (~10 USD)

A coffee: 20,000 IDR (~1 USD)

Motorbike rental per day: 50,000 IDR (~3.5 USD)

Spa treatment: 50,000 - 150,000 IDR (~3.5 - 10 USD)

Car and driver per day: 600,000 IDR (~40 USD)

2-star hotel per night: 200,000 - 500,000 IDR (~13 - 35 USD)

4-star hotel per night: 500,000 - 2,000,000 IDR (35 - 140 USD)

5-star hotel per night: 2,000,000+ IDR (140+ USD)
These estimates include the 10-20% tax and 5-10% service charge typically added to prices for foreigners.
Final Tips for Managing Money in Bali
Notify your bank about your travel plans to prevent them from placing a temporary hold on your card.

Carry a mix of cash, credit, and debit cards, and avoid carrying a large amount of money.

Be cautious when using ATMs and money changers, and stick to reputable establishments.

To avoid surprises, keep track of the current exchange rate and potential bank fees.
By following these tips and being mindful of your money management while in Bali, you can enjoy a stress-free vacation, experiencing the best this beautiful island offers.
If you think we missed any additional information, send us a message, and we would be happy to update this article.