Bali is a tropical paradise that has captured the hearts of yogis worldwide. If you want to add your yoga clothes to your wardrobe or new stylish yoga clothes to wear while enjoying the yoga scene on the island. Bali has a huge selection of yoga clothes for experienced practitioners and people just starting.
This guide will look at Bali's best places to buy yoga clothes. To help you look and feel great during your practice and support local artists and businesses.
So, get ready to go on a journey to find the island's hidden gems, where you'll find the best yoga clothes to improve your practice and live the Bali yoga lifestyle.
Tips for Choosing the Perfect Yoga Clothes in Bali
Thinking about how you plan to practice yoga while buying clothes in Bali is essential. Choose clothes that provide the proper support, flexibility, and breathability, whether you're Ashtanga practitioner or prefer a more moderate Yin approach.
Yoga attire should be comfortable first and foremost. Choose items that fit snugly but comfortably, enabling you to move freely and putting you at ease as you train.
The design should not be compromised for their looks. Look for yoga clothes that complement your style and support your goals for your practice.
Where to Buy Yoga Clothes in Bali?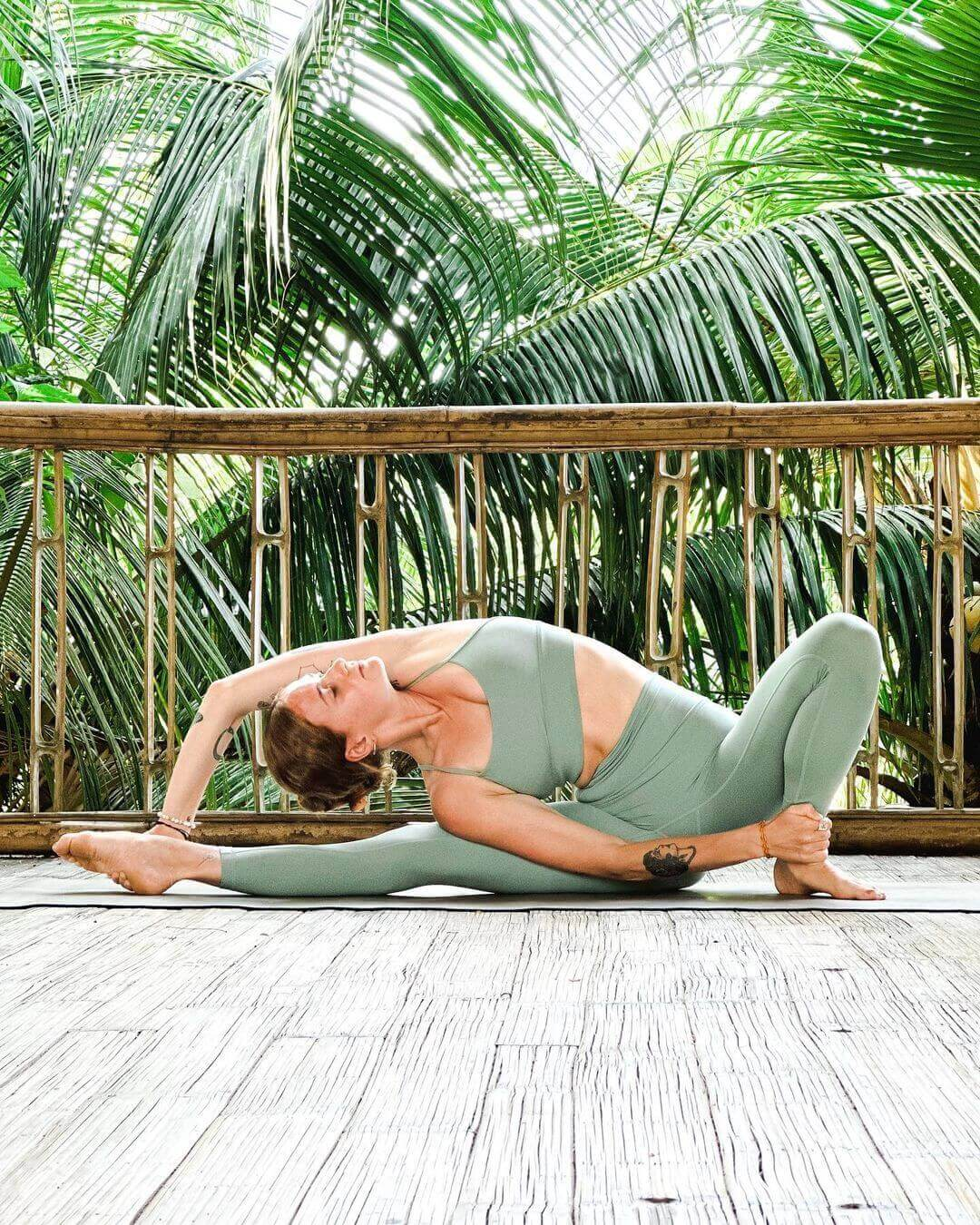 Yoga Shanty is a well-loved and affordable brand in Ubud, owned by a young Balinese painter and designer named Kadek Andayani.
Opened in 2014, Yoga Shanty is a sustainable yoga collection using premium and organic fabric. Each piece is carefully shaped and arranged by Kadek to ensure you feel confident and comfortable while practicing yoga or engaging in any other sports activity.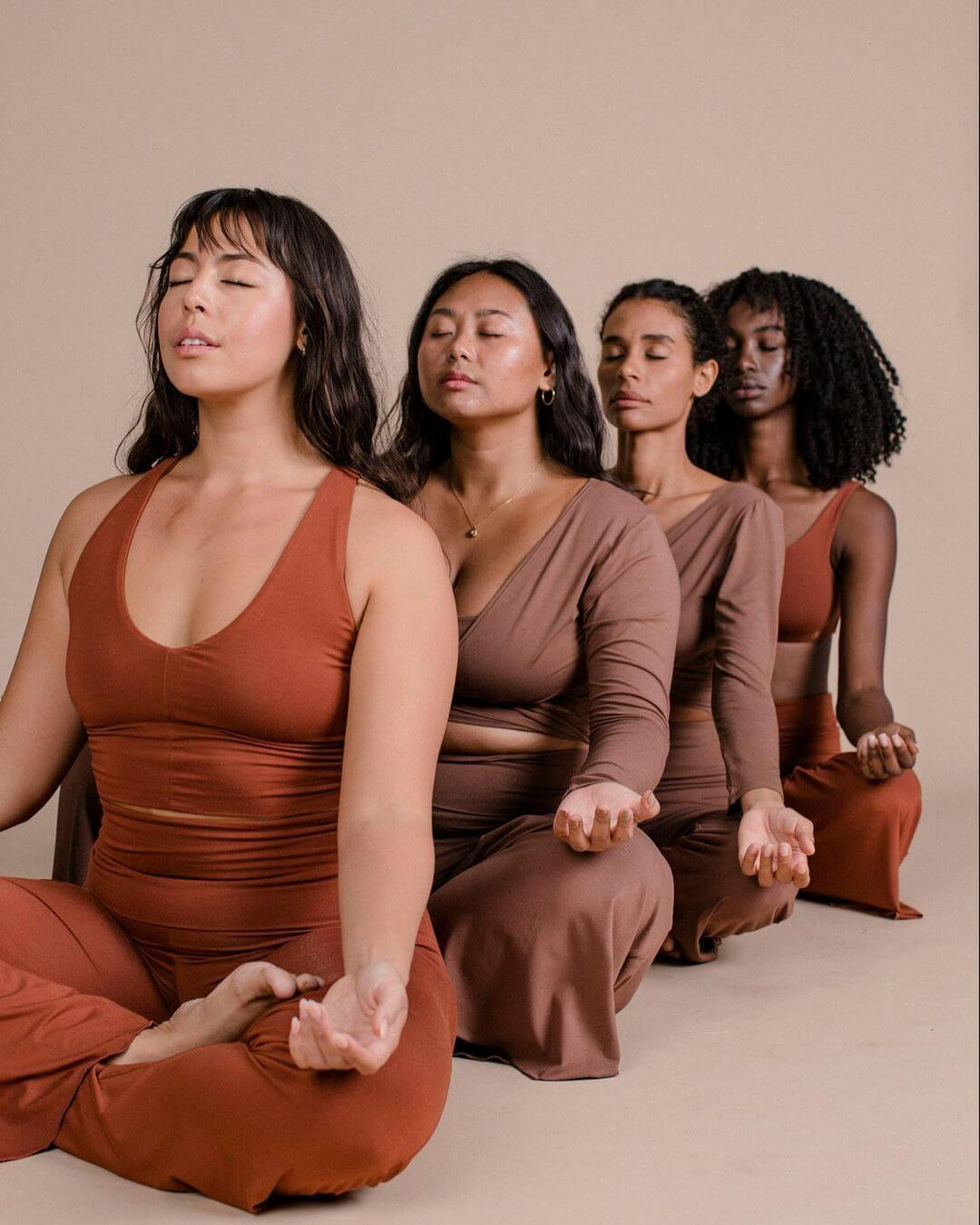 Indigo Luna has three branches in Bali you can choose to visit. Known for embracing the elegance of Scandinavian and Nordic simplicity, infused with the magical spirit of Bali, Indonesia. Styles of Indigo Luna is designed to celebrate the female form and thoughtful fashion as an alternative to mass production.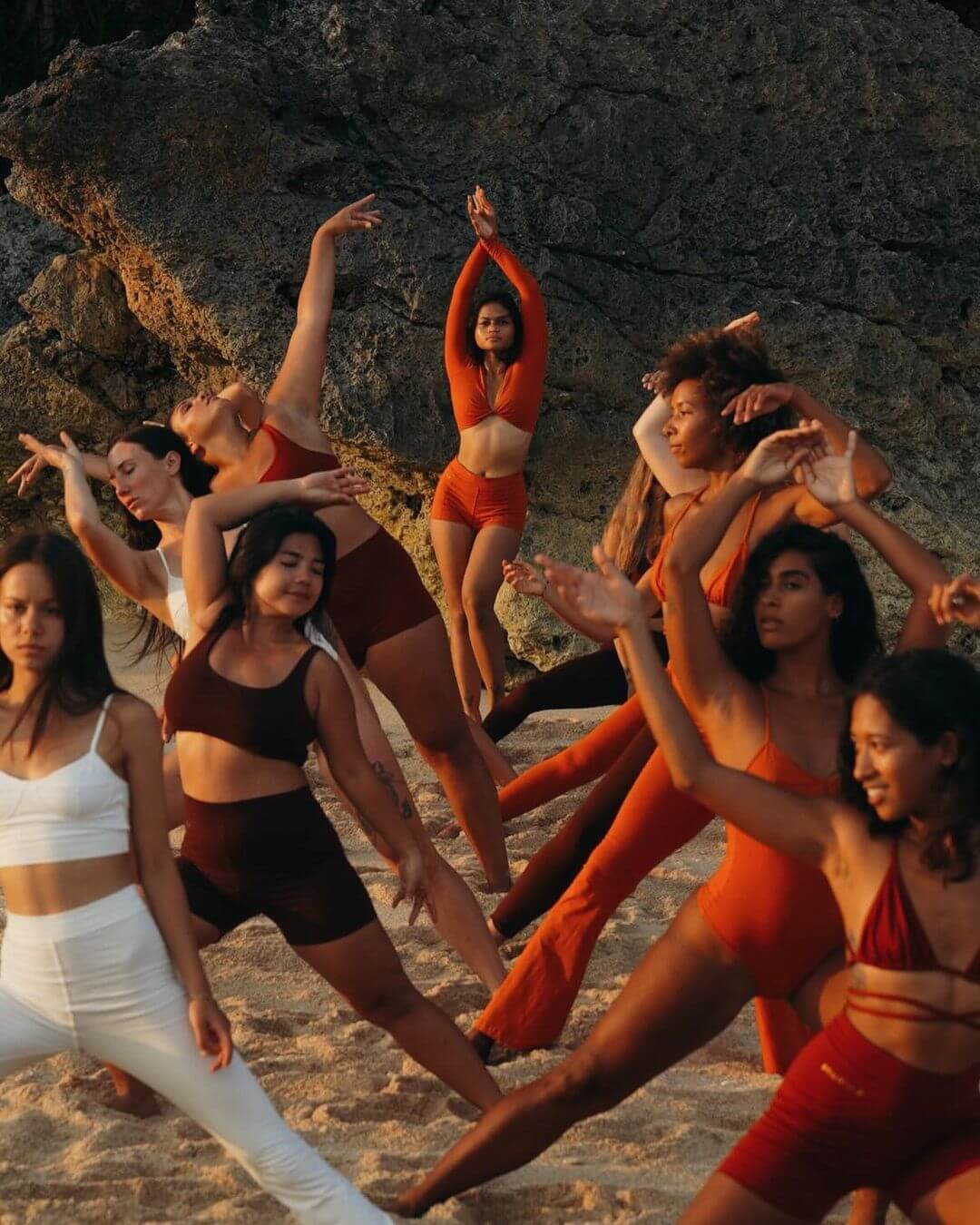 Studio K was established in 2016 and is proud to be an earth-loving, ethical, and eco-friendly brand based in Bali. All their garments are soft, silky, durable, and breathable; their style is between sportswear and fashion. They also have swimwear that compliments any body type.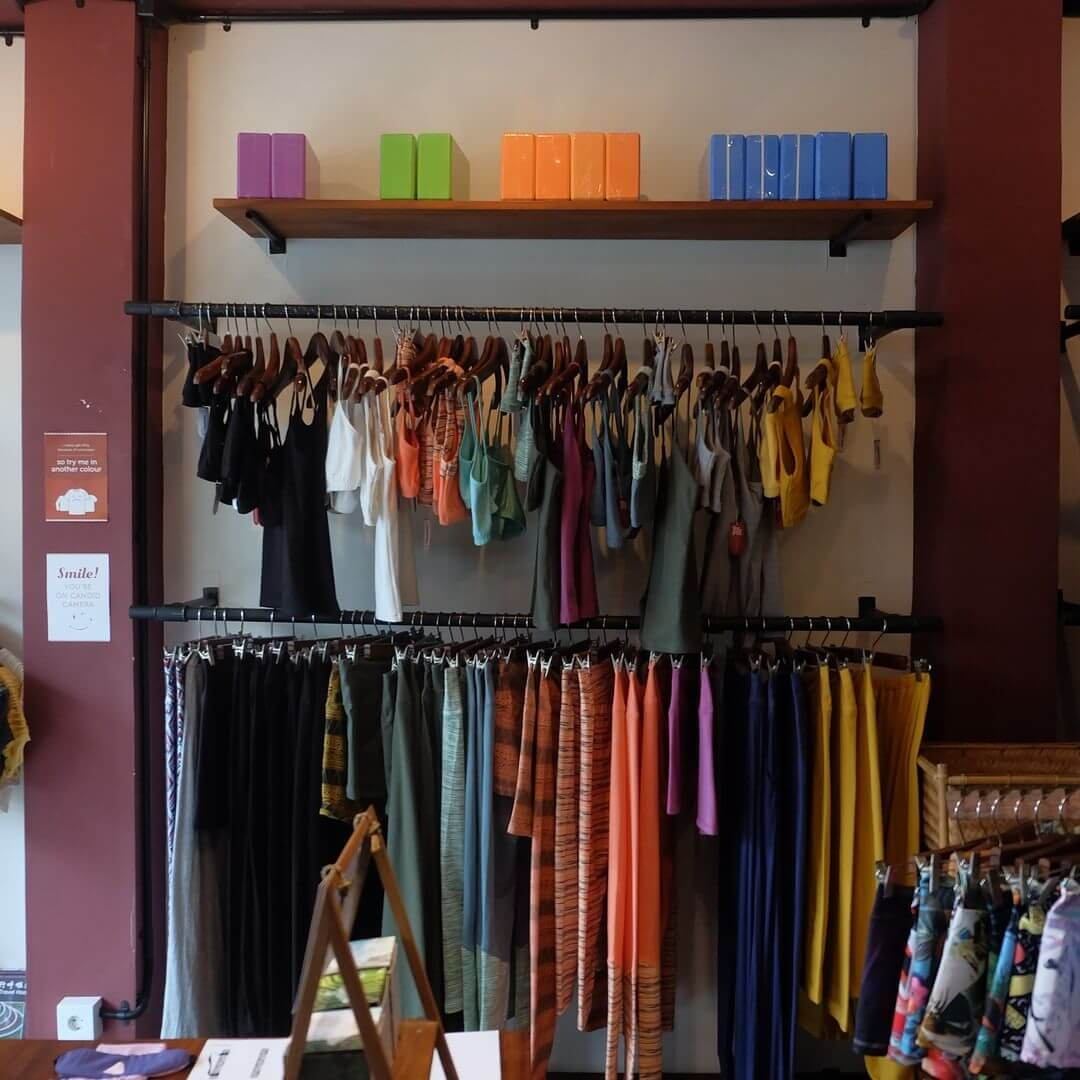 Bali Yoga Shop is located at Hanoman Street and inside Yoga Barn. This brand is a thoughtfully curated collection of yoga essentials and versatile daily wear inspired by the heart of Bali. You can find yoga clothes and accessories in Bali Yoga Shop, both for men and women.
Experience the difference between high-quality, locally-made products that enhance your practice while contributing to the well-being of the island's community and environment.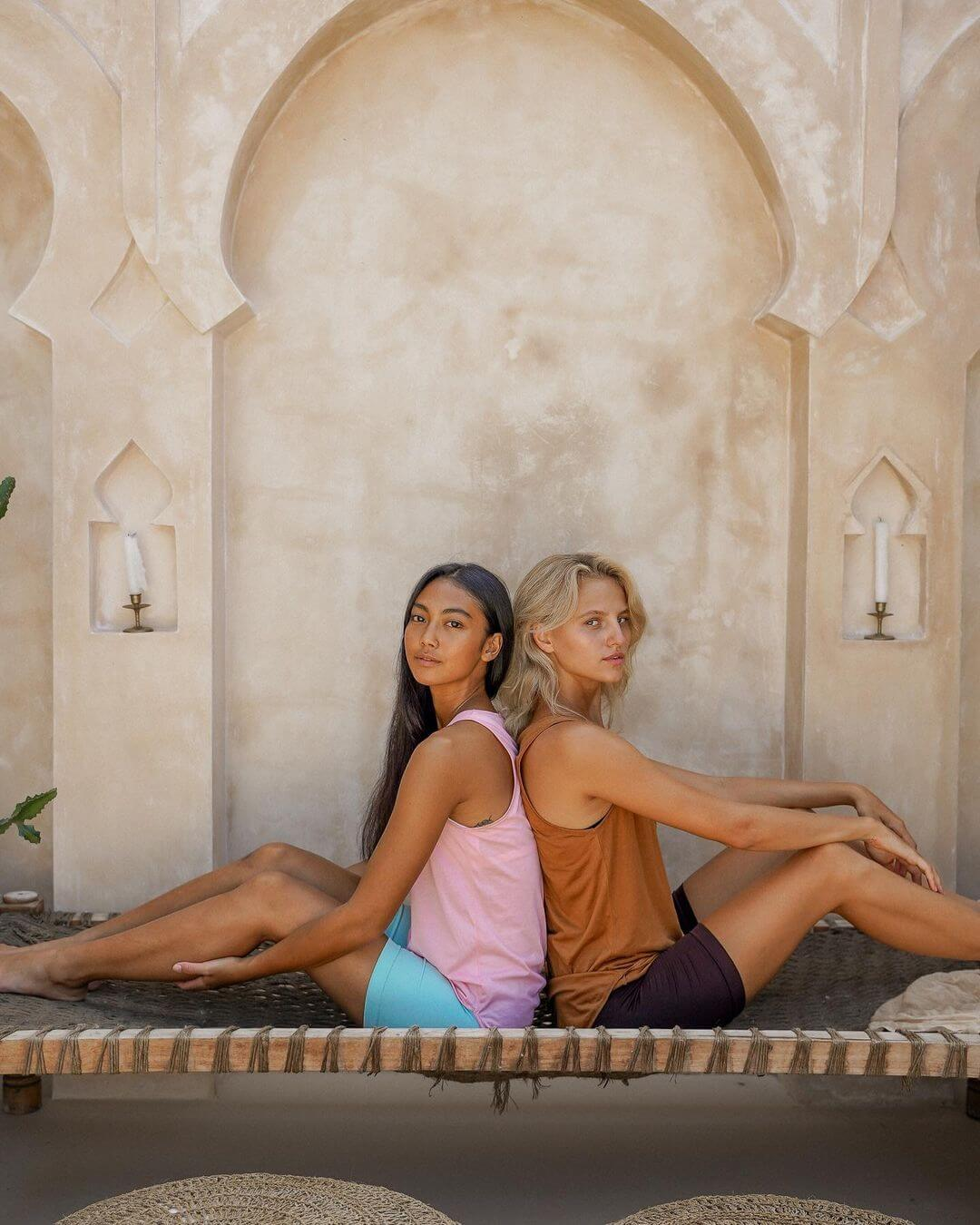 Divine Goddess prides on the power and beauty of the female spirit, inspiring their entire yoga collection. The store offers various yoga and lifestyle products seamlessly blending functionality, style, and sustainability. Each piece of their collection is thoughtfully crafted with eco-friendly materials, embracing the store's mission to support the well-being of the individual and the planet.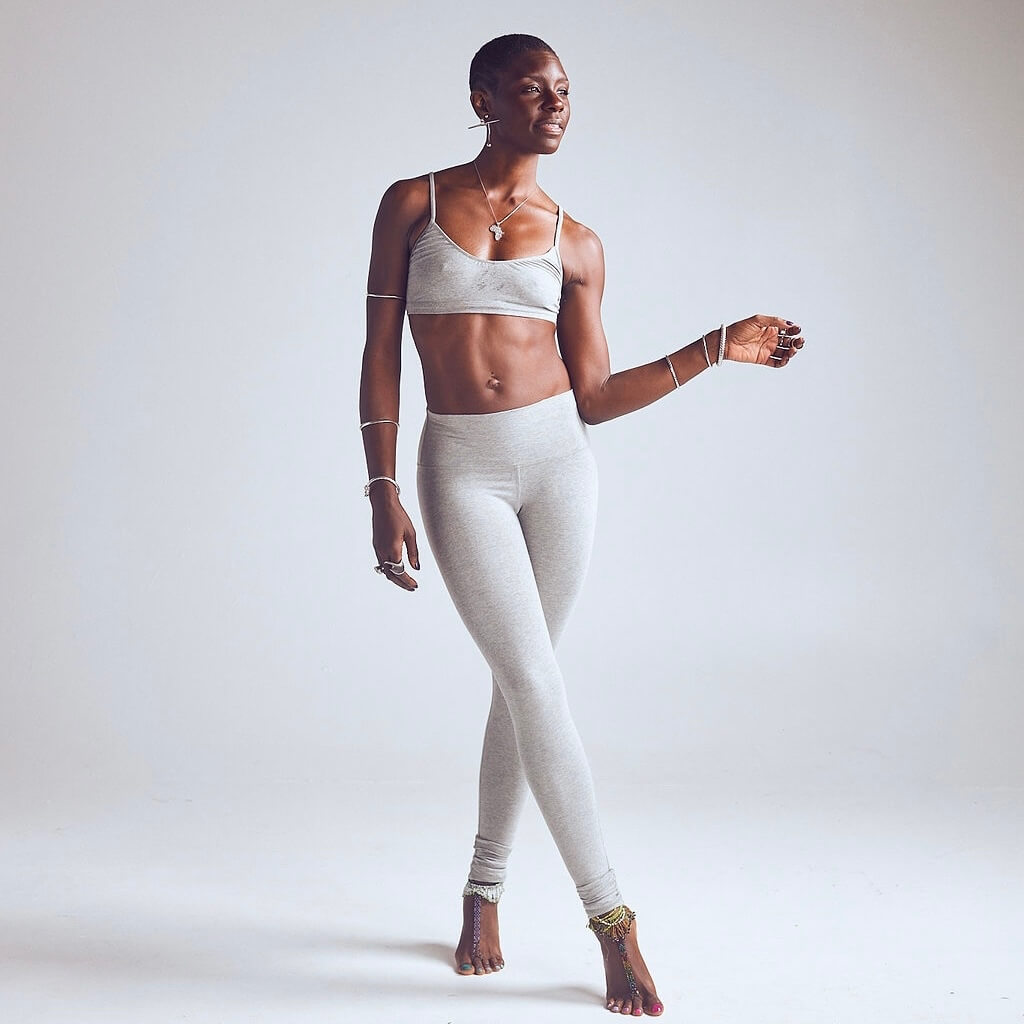 WE-AR offers a harmonious fusion of fashion, mindfulness, and eco-consciousness. With two stores in Bali, the brand showcases a versatile range of yoga wear, activewear, and everyday essentials designed to uplift and empower the wearer. Visit WE-AR and discover the perfect blend of comfort, style, and eco-friendly design that inspires you to embrace a more conscious and balanced lifestyle.
7. OmPure Bali Fashion Yoga Wear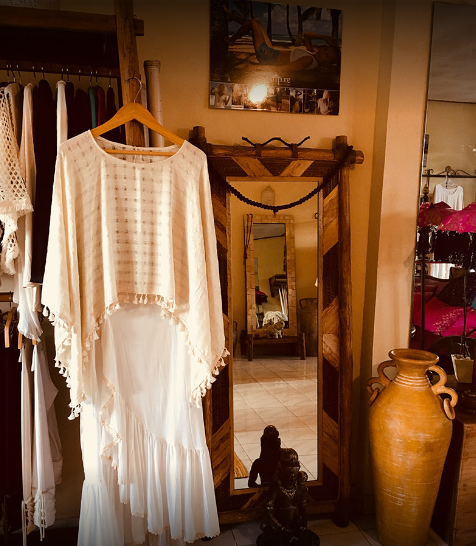 OmPure Bali Fashion Yoga Wear focuses on breezy, bohemian styles, from stunning resort wear to swimwear and accessories that evoke a sense of wanderlust and effortless elegance. Their collection is crafted with playful design committed to using high-quality, sustainable materials, ensuring that each piece reflects the brand's dedication to ethical fashion and environmental stewardship.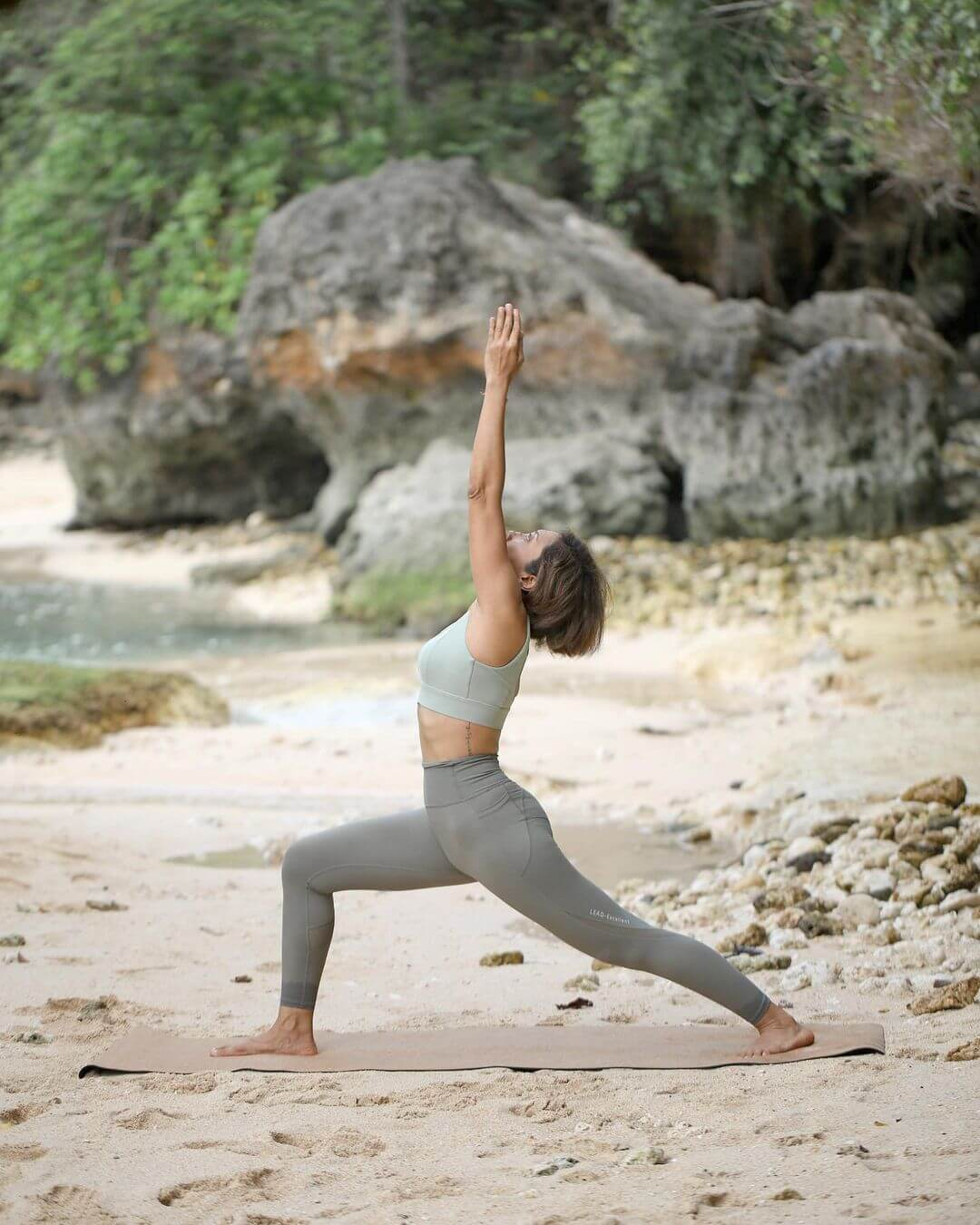 Unique Yoga Shop in Denpasar is a one-stop destination for all your yoga and Pilates essentials. If you need a wide array of high-quality products such as Pilates balls, myofascial rolls, elastic bands, expanders, and massage balls. With competitive pricing and exceptional customer service, Unique Yoga Shop Bali is the go-to place for beginners and experienced practitioners.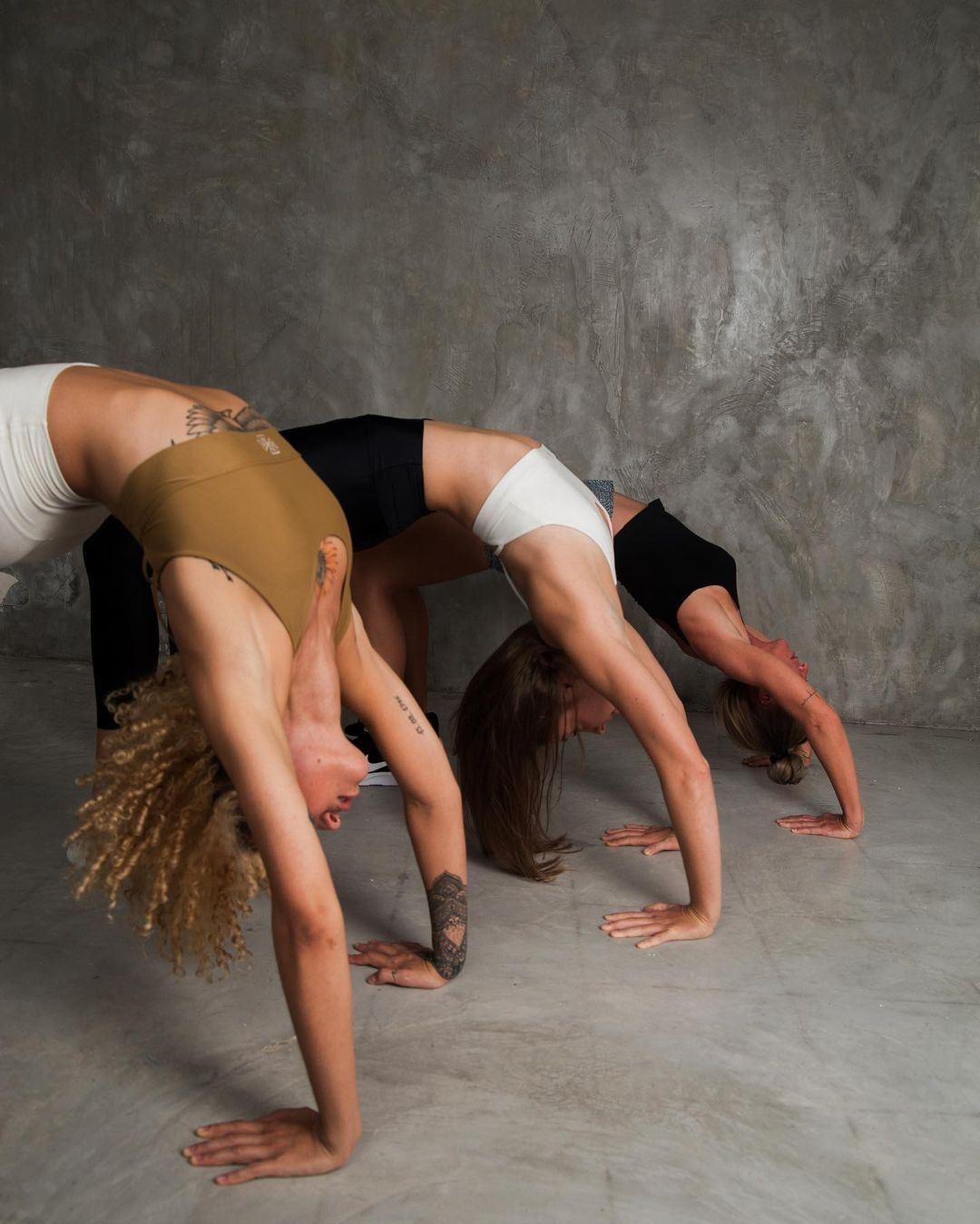 Samadi Concept Shop is a home for minimalist to modern fashion styles. The shop has various accessories, swimwear, yoga clothes, and edgy, bold, and versatile items. The yoga clothes in the store's collection have a unique mix of bold patterns, bright colors, and exciting cuts. This allows customers to show their individuality and make a statement that fits their style.
Price Starts from IDR 811K or $54.50 USD

Location: Canggu

Phone: +62 812-3831-2505

Open daily from 9 AM–9 PM

>>>>>> Check their entire collection here.
10. Beatrix-D Yoga Wear by Ubuntu Bali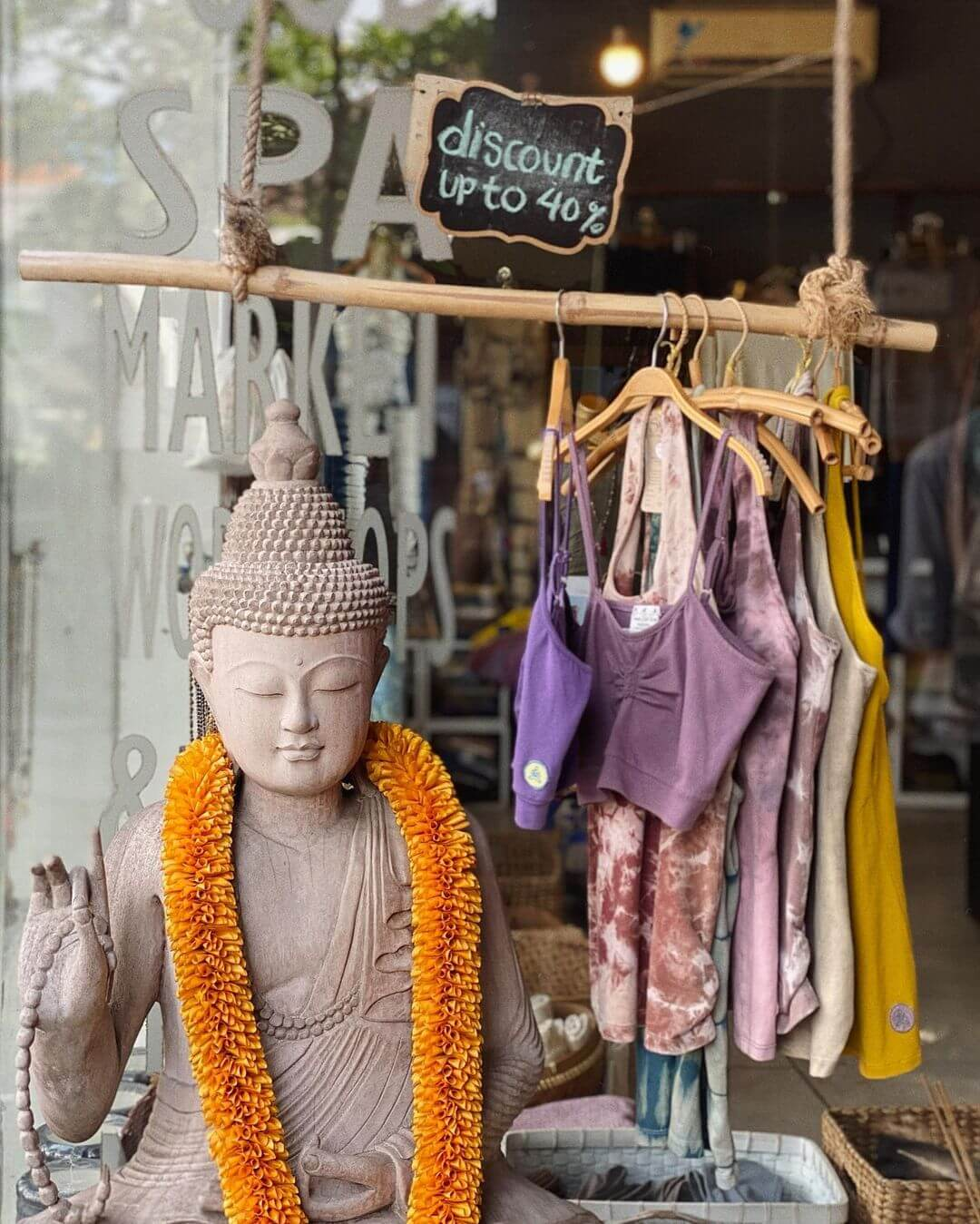 Beatrix D is a brand by Ubuntu Bali and has a carefully chosen selection of affordable to high-end clothes, accessories, and home items that look both modern and vintage. The store sells a wide range of items, from tie-dye dresses and beautiful jewelry to one-of-a-kind decorations for the home. All of these items are meant to make everyday life more elegant and add a touch of glam to any event. Visit Beatrix-D, and you'll find a great collection that celebrates the beauty of craftsmanship, imagination, and style that lasts.
Bali's charm and thriving yoga culture allow practitioners to express their style and wear comfortable clothes.
As you explore the island's yoga shops, like the busy Hanoman street in Ubud, and the stylish boutiques in Seminyak or Canggu, you'll find a wide range of yoga clothes that fit your style and practice needs. As you dive into the yoga lifestyle of Bali, make a conscious effort to choose sustainable and ethical clothes that support the local businesses that make this community so lively.
With your comfortable yoga clothes, you'll be ready to strengthen your practice and fully embrace the spirit of Bali. You'll also have wonderful memories of your life-changing yoga journey on this beautiful island.
So check out one of these yoga shops in Bali, and let us know what you think! And if you have other yoga shop recommendations, message us, and we'll happily update our list.