Ubud known as Bali's cultural hub, attracts visitors with its wonderful blend of art, spirituality, and natural beauty. This lovely town, nestled among lush surroundings, is home to many cultural sites that glimpse Bali's rich traditions.
Each place in Ubud tells a tale representing the island's rich customs and beliefs, from historic temples to sacred caves. Here are our top ten cultural attractions in Ubud, Bali you shouldn't miss.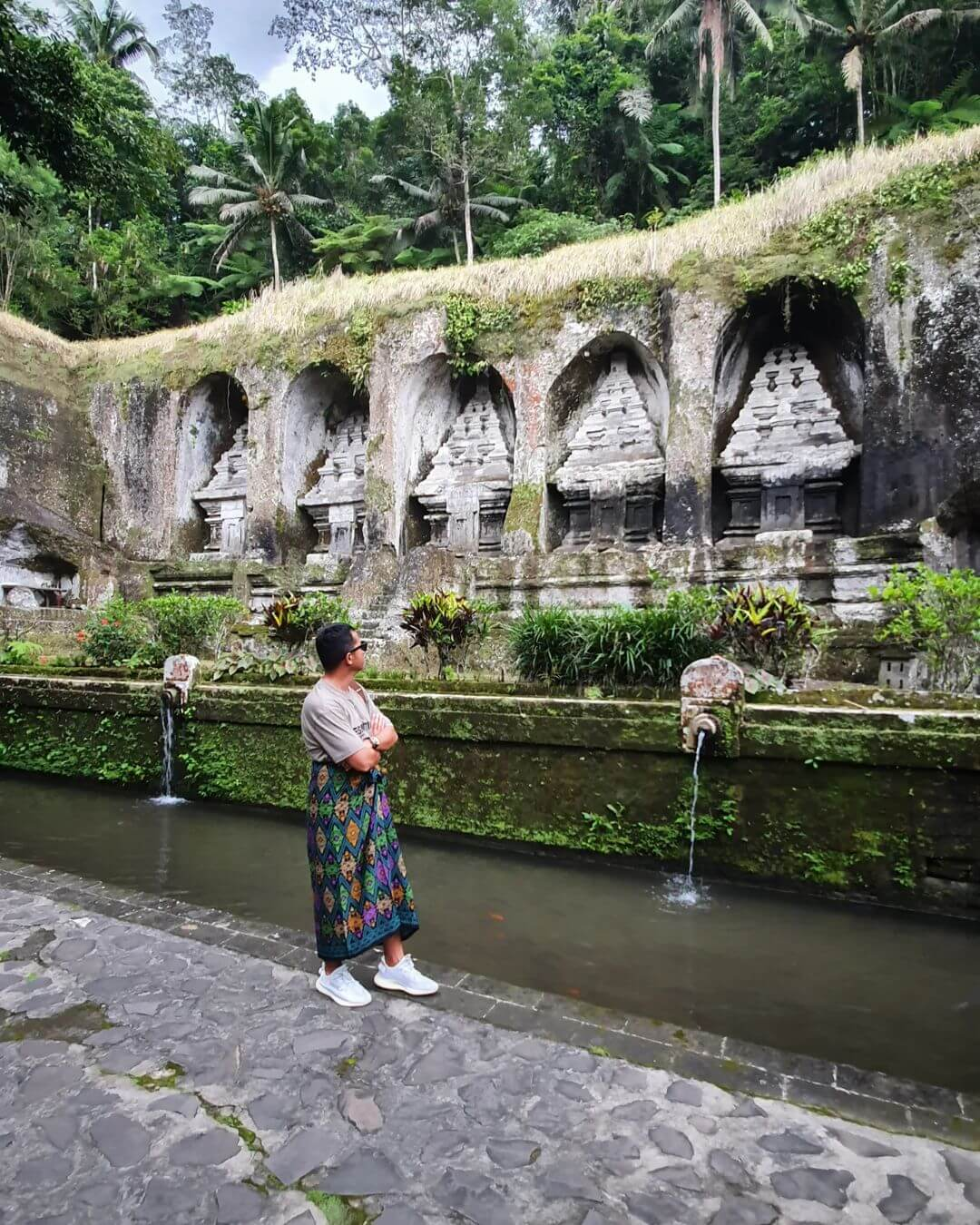 Gunung Kawi Temple, also known as the "Valley of the Kings," is a historical archaeological treasure. The temple is carved into the rock face and contains eleven exquisite shrines dedicated to the Balinese monarchy from the 11th century. As you learn about the temple's significance, immerse yourself in the peaceful ambiance and wonder at the artistically carved stone buildings.
Opens Daily from 8 AM–6 PM

Entrance Fee: IDR 50,000 or $4 USD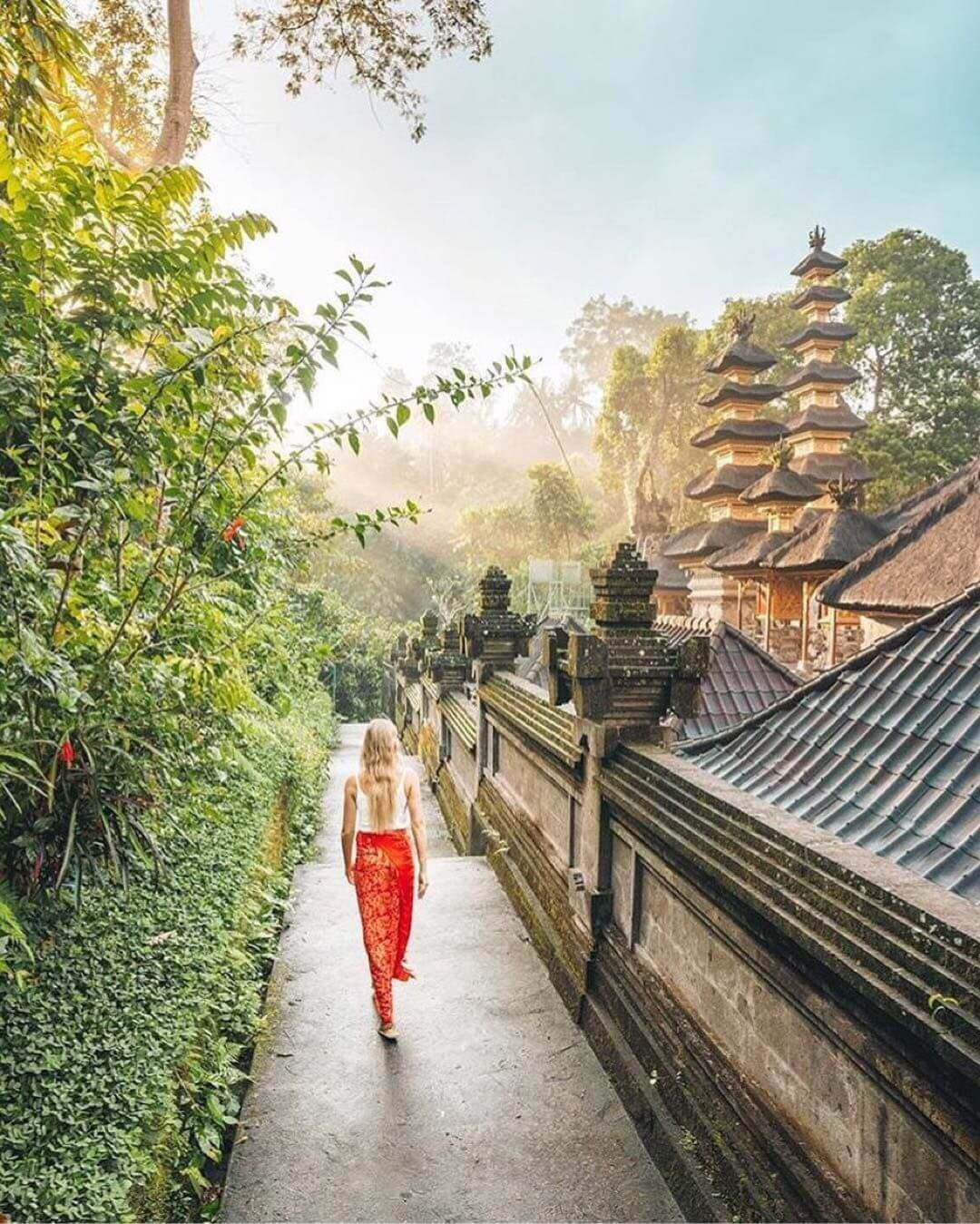 Pura Gunung Lebah is a beautiful Hindu temple located in the beautiful jungle at the start of the Campuhan Ridge hike. This temple, adorned with stunning carvings and vibrant statues, is ideal for peaceful contemplation and spiritual introspection. Take a trip around the ridge, enjoying the beautiful beauty surrounding this sacred location.
Opens Daily from 8 AM–6 PM

Entrance Fee: Free

Pura Taman Saraswati is a picturesque temple in Ubud village dedicated to the goddess of learning, literature, and art. The temple's ornate architecture, tranquil lotus pond, and mesmerizing dance performances make it a must-visit destination for art enthusiasts. Attend a traditional Balinese dance performance in the evening and be captivated by the graceful movements and vibrant costumes.
Opens Daily from 8 AM–6 PM

Entrance Fee: Free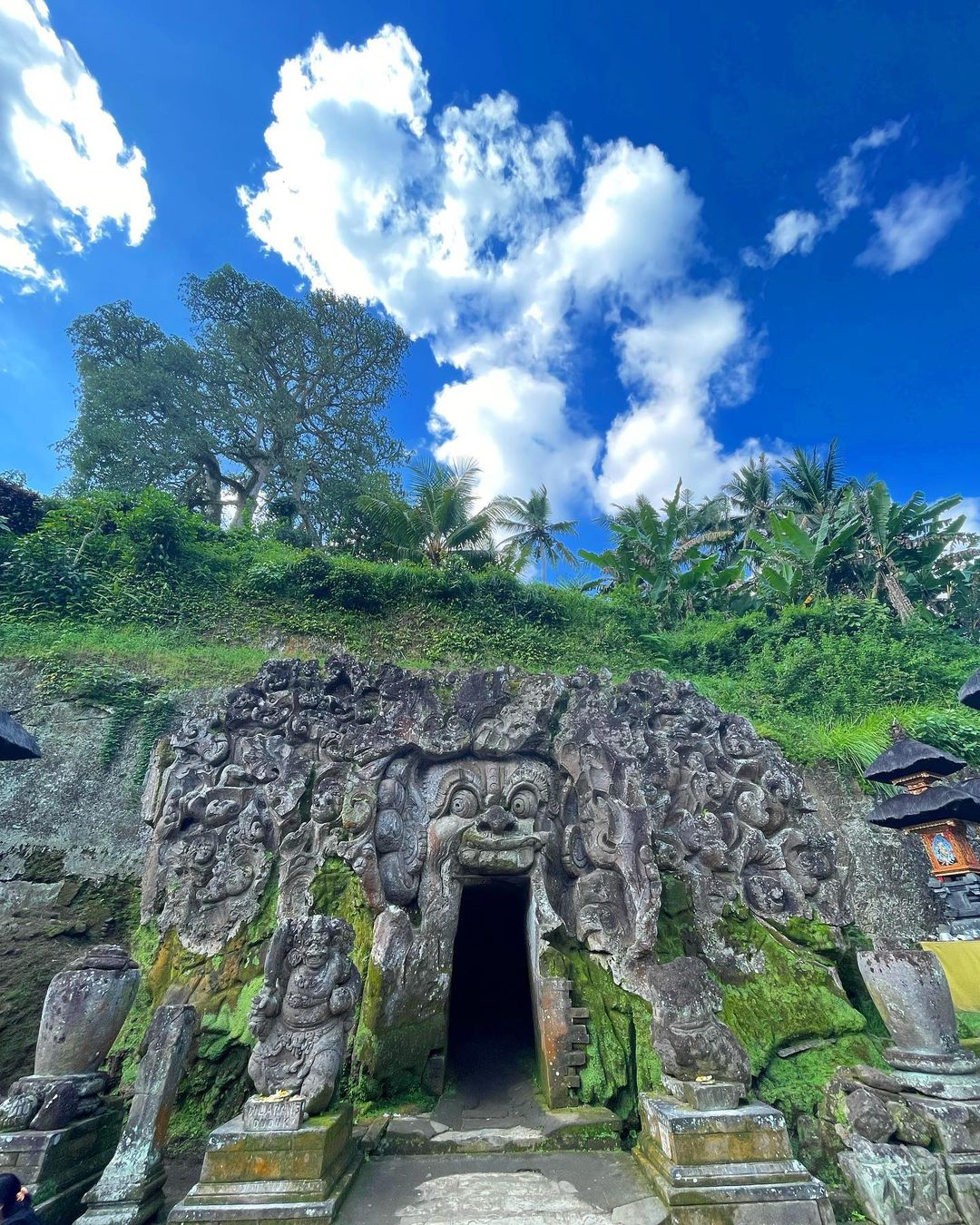 Explore the mysterious depths of Goa Gajah, commonly known as the Elephant Cave. This ancient temple, which goes back to the 9th century, has a remarkable rock-cut entryway with the appearance of a demonic mouth. You'll find a sacred place with stone statues, meditation rooms, and bathing ponds. Discover the spiritual value of this historic place tucked among beautiful nature.
Pura Tirta Empul is a sacred spring temple in Tampak Siring, to which many Balinese Hindus will travel to perform the melukat purifying ceremony. Witness Balinese Hindus taking part in the melukat cleansing process, immersing themselves in crystal clear ponds to cleanse their body and soul. Tirta Empul's stunning design and spiritual ambiance provide a profound glimpse into Balinese religious traditions.

Goa Garba is an old cave temple and archaeological site in Pejeng, Bali, dating from the 12th century. It is thought to be the meditation spot of the ancient Balinese Hindu military hero Kebo Iwa. Explore this hidden gem's wonderful rock formations, antique relics, and sacred monuments. Enjoy the peaceful environment to transport you back in time as you explore the mysteries of this ancient underground temple.
Opens Daily from 8 AM–6 PM

Entrance Fee: Free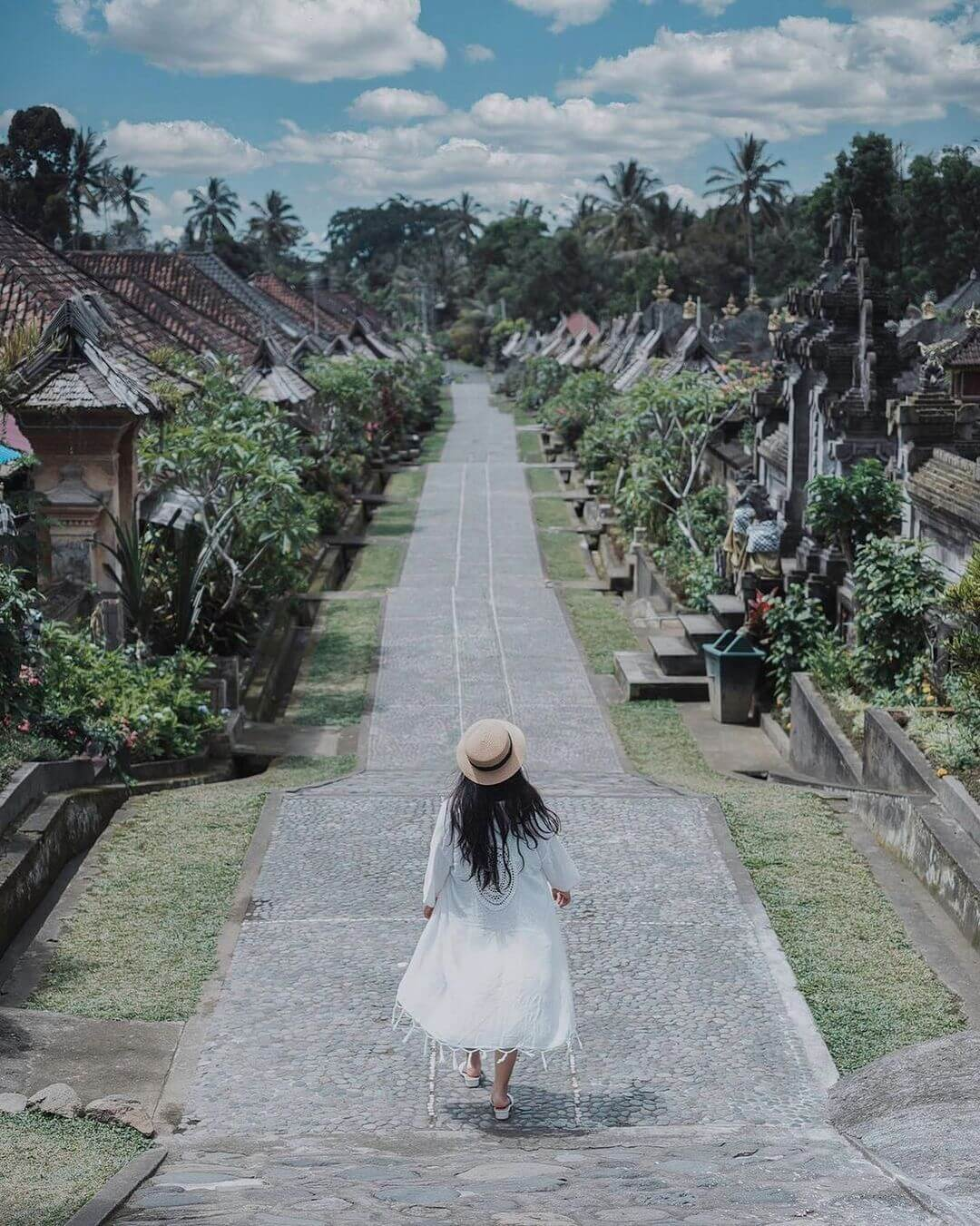 Step into the traditional countryside village of Penglipuran to experience true Balinese social and cultural life. Penglipuran, known for its beauty and well-preserved architecture, provides an insight into the island's rich cultural past. Walk around the clean streets surrounded by traditional structures and enjoy the warm warmth of the residents. Participate in talks, learn about their customs and traditions, and admire the community's dedication to maintaining their cultural heritage. Penglipuran was even named one of the cleanest villages in the world, adding to its attractiveness and charm.
Opens Daily from 8 AM–6 PM

Entrance Fee: IDR 50,000 or $4 USD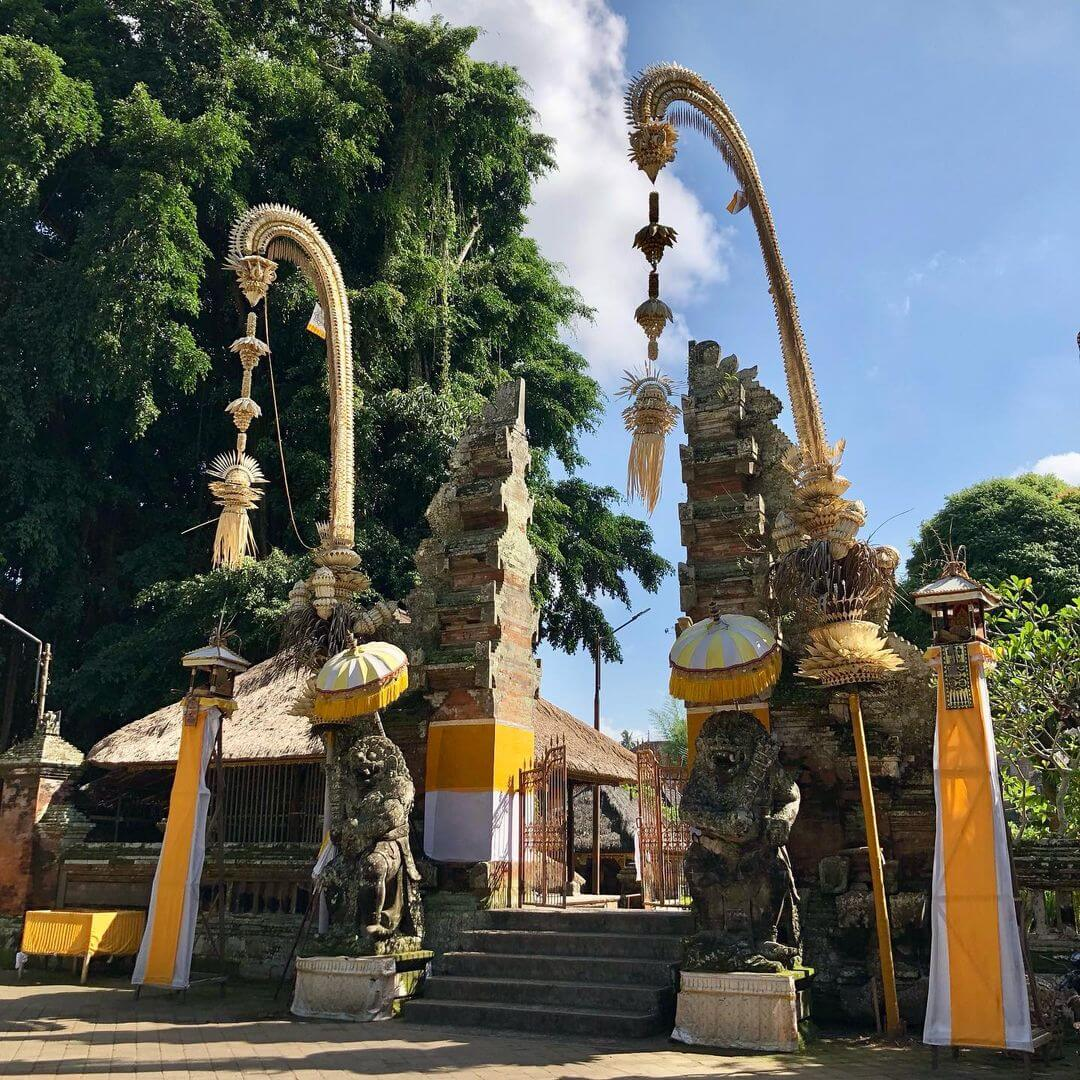 Pura Samuan Tiga, a sacred temple constructed way back in the 10th century, is deeply rooted in history. This known monument is significant because it was a meeting point for priests from Bali to discuss religious problems. Explore the temple's beautiful carvings, peaceful courtyards, and sacred shrines, all reflecting historical architectural traditions. Witness the ageless rituals and ceremonies that occur here, which provide an insight into the spiritual essence of Balinese culture.
Opens Daily from 8 AM–6 PM

Entrance Fee: IDR 50,000 or $4 USD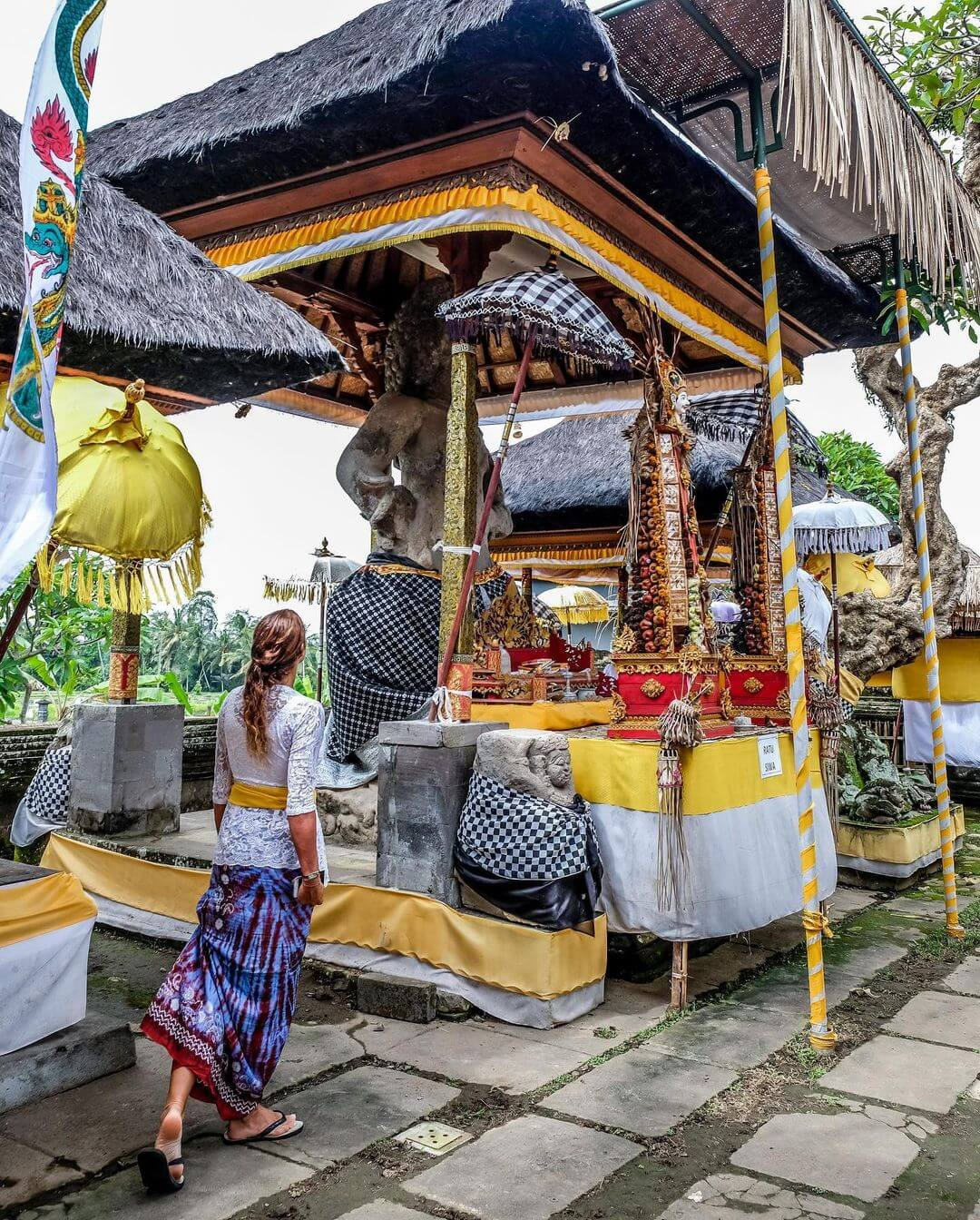 Pura Kebo Edan, also known as the "Temple of the Mad Bull," was built in the 14th century. The main draw here is a three-and-a-half-meter-tall statue of a male figure on a corpse, which is thought to be Bhima from the Mahabharat. Admire the one-of-a-kind architecture and elaborate embellishments that portray Bali's rich mythical legacy. Explore the temple grounds and let the mysterious ambiance carry you back in time.
Ubud, Bali, is a historical treasure that provides a deeper understanding of the island's heritage. Each place has its unique charm, from historic temples and sacred caves to traditional villages and masterpieces of architecture. Explore Ubud's top ten cultural locations to immerse yourself in the rich Balinese culture. Let the spiritual atmosphere, outstanding workmanship, and fascinating storytelling transport you to a world where tradition and modernity coexist. Explore the heart of Ubud, Bali, on this cultural journey and witness the rich culture of the island of Gods.
What is the appropriate dress code when visiting temples?

Modest attire is recommended when visiting temples in Bali. Men should wear shirts and long pants, while women should cover their shoulders and wear long skirts or pants.

Are there any specific rules for entering Balinese temples?

Yes, there are specific rules to follow. Visitors should wear sarongs and sashes, avoid pointing their feet toward the shrines, and not enter if they are menstruating.

Can I wear shorts or sleeveless tops when visiting temples?

It is best to avoid wearing shorts or sleeveless tops when visiting temples in Bali. It's essential to respect the local customs and dress modestly.

Are there any restrictions on footwear in temples?

Yes, most temples require visitors to remove their footwear before entering the temple grounds. You may need to leave your shoes outside or use a designated shoe storage area.

Can I wear swimwear when visiting cultural sites?

Swimwear is not appropriate attire for cultural sites. It's best to wear proper clothing and save swimwear for beaches or pool areas.

What is the best time to visit cultural places in Bali?

Bali's cultural places can be visited throughout the year, but it's advisable to check for local holidays or ceremonies that may affect accessibility or visitor experience.
If you think we missed any additional information, send us a message, and we would be happy to update this article.